Keynote Speakers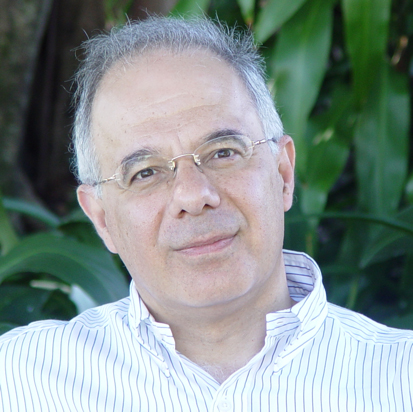 Prof. dr. ir. Michael (Mike) P. Papazoglou
Chair of Computer Science & Executive Director
of the European Research Institute
in Services Science Tilburg University, the Netherlands
email: mikep@uvt.nl
Title: METAPROGRAMMING ENVIRONMENT FOR INDUSTRY 4.0
Abstract: Industry 4.0 represents the radical change that is shaking the foundations of the automation and manufacturing industry landscape today. Industry 4.0 technologies are building on many strategic ideas, concepts, approaches, systems, and structures that promise to improve a manufacturer's flexibility and speed, enabling more individualized products, efficient and scalable production, and a high variance in production control. Increased connectivity and sophisticated data-gathering and analytics capabilities enabled by smart technologies and the Internet of Things (IoT) makes it possible to build smarter products, manufacturing processes, and even end-to-end production and factory ecosystems.
To fully realize the promise of Industry 4.0, disparate systems, devices, data and processes need to connect, communicate, and interoperate. This talk will focus on a novel programming paradigm and a flexible programming environment for production processes that helps developers develop design-to-production industrial automation solutions by employing structured higher-level modular software techniques. Programmable abstraction methods for modules cater for managing complexity and enabling integration of data, processes, devices and resources from plant operation to supply chain.
Short bio: Michael P. Papazoglou is a highly acclaimed academic with noteworthy experience in areas of education, research and leadership pertaining to computer science, information systems, industrial engineering and digital manufacturing. He is the executive director of European Research Institute in Service Science and holds the Chair of Computer science at Tilburg University, the Netherlands. He is noted as one of the original promulgators of 'Service-Oriented Computing' and was the scientific director of the acclaimed European Network of Excellence in Software Systems and Services (S-CUBE). He is renowned for establishing local 'pockets of research excellence' in service science and engineering in several European countries, China, Australia and the UAE. Papazoglou is an author of the most highly cited papers in the area of service engineering and Web services worldwide with a record of publishing 32 (authored and edited) books, and over 200 prestigious peer-refereed papers along with approx. 18,000 citations (H-index factor 52). He holds distinguished/honorary professorships at 11 universities around the globe. He has delivered over 45 keynote addresses since 2000 and chaired 12 prestigious international peer refereed conferences. Papazoglou is the founder and editor-in-charge of the MIT Press book series on Information Systems as well as the founder and editor-in-charge of the new Springer-Verlag book series on Service Science.