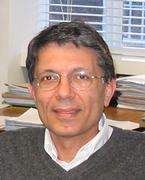 Prof Ali Madanipour
Professor of Urban Design
Newcastle University
Prof. Ali Madanipour has studied (MArch, PhD), practised, researched, and taught architecture, urban design and planning, winning design and research awards, and working with academic and municipal partners from around the world. His work has been translated into French, German, Italian, Japanese, Mandarin, Persian and Spanish. His visiting positions include the City of Vienna Senior Visiting Professor at the Technical University of Vienna (2010), the Wits-Claude Leon Distinguished Scholar at the University of Witwatersrand, Johannesburg (2011), and Visiting Professor at the Polytechnic of Milan (2015).
Prof. Madanipour's research interests include the design, development and management of cities, in particular research into: the urban space, its social and psychological significance, processes that shape it, agencies of urban change, and implications of change for disadvantaged social groups and the environment. Published books include among many others: Cities in Time: Temporary Urbanism and the Future of Cities (2017, Bloomsbury); Handbook of Planning Theory (2017, co-ed, Routledge); Reconsidering Localism (2015, co-ed, Routledge);Urban Design, Space and Society (2014, Palgrave-Macmillan); Public Space and the Challenges of Urban Transformation in Europe (2014, co-ed, Routledge).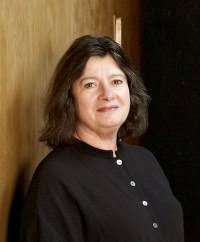 Prof Wendy Pullan
Professor of Architectural and Urban Studies
Clare College (Fellow)
University of Cambridge
Professor Wendy Pullan is Senior Lecturer in the History and Philosophy of Architecture at the University of Cambridge. She is the Principal Investigator for 'Conflict in Cities and the Contested State'. In 2006, Professor Pullan received the Royal Institute of British Architects 'inaugural President's Award for University Led Research for her work on Conflict in Cities which focused on divided cities as key sites in territorial conflicts over state and national identities, cultures and borders. The research objectives were to analyse how divided cities in Europe and the Middle East have been shaped by ethnic, religious and national conflicts, and conversely, how such cities can absorb, resist and potentially play a role in transforming the territorial conflicts which pervade and surround them.
Professor Pullan's research focuses on meaning and change within urban conditions, both historical and contemporary. Her work is informed by the underlying relationships of urban praxis to planning, policy and theory, and she has studied various multidisciplinary situations that reflect the city. She has published widely on Mediterranean and Middle Eastern architecture and cities, especially Jerusalem, including the recent edited volume Making Architecture (Jerusalem: 2006). With Political Scientist Mick Dumper, she is now completing Politics and Urban Order in Divided Jerusalem. At the Cambridge Department of Architecture, Professor Pullan directed Tripos (undergraduate) teaching and more recently Graduate Studies. Professor Pullan holds a BA from the University of Toronto, a BArch from the University of British Columbia and a PhD from Cambridge. She lived and taught in Jerusalem for 13 years.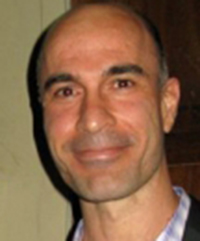 Professor Mustafa Dikec
Professor of Urban Studies
École d'urbanisme de Paris
Mustafa Dikec is Professor of Urban Studies at the École d'urbanisme de Paris (EUP). Before moving to Paris, he was Reader in Human Geography at Royal Holloway, University of London, where he taught between 2006-2013. He studied urban planning and urban design at the Middle East Technical University in Ankara, Turkey (undergraduate) and at the University of Pennsylvania, Philadelphia (masters). He obtained his PhD in urban planning from the University of California, Los Angeles in 2003. Before moving to Royal Holloway in 2006, he was a postdoctoral research fellow in human geography at the Open University. He is an incoming editor of the International Journal of Urban and Regional Research (IJURR).
The common thread that runs through Prof. Dikec's research is spatial and temporal orderings and their contestations. This conceptual thread guides his research, which spans different geographical contexts and historical periods, but remains focused on cities. More specifically, the research is organised around three themes: Space and politics, Urban uprisings and Urban temporal infrastructures.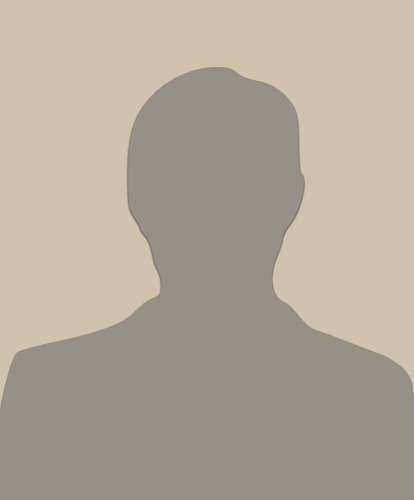 Tarek Osseiran
UN-Habitat Lebanon
---
CyNUM 2018 – Speakers

Dr. Kayvan Karimi
Senior Lecturer
Bartlett School of Architecture
Title: TBA

Dr. Kayvan Karimi is a Senior Lecturer within Space Syntax Laboratory at the Bartlett School of Architecture, UCL, and the Course Director of MRes in Space Syntax: Architecture and Cities (MRes SSAC). He is also the Director of Space Syntax Limited, a UCL knowledge-tranfer company that utilises Bartlett's research in professional consultancy. Kayvan is an architectural and urban designer with more than twenty years of academic and professional experience. His academic and professional experience spans from the East, where he originates, to the West, where he has spent most of his academic and professional life. He has worked extensively on a wide range of research and consultancy projects, including: strategic city planning, urban regeneration, large-scale urban master planning, urban conservation, revitalisation of historic centres, regeneration of informal settlements, complex buildings, public realm design and pedestrian movement planning. In recent years, Kayvan has been developing advanced methods for evidence-based design and planning of the built environment, from a very macro scale, such as master planning of an entire city, to very micro scale, such as the design of small public spaces or buildings. Kayvan has maintained his teaching and research activities in parallel to his main role in leading consultancy projects. He has become a senior lecturer at the Bartlett School of Architecture, UCL, since January 2011, and established the new master course, MRes SSAC in 2013.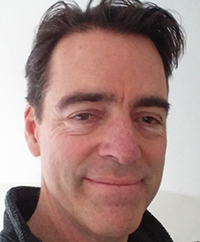 Dr. Karl Kropf
Senior Lecturer
Oxford Brookes University
Title: Looking for sources: diversity and the sense of a region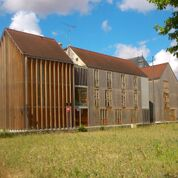 The intertwining social and physical diversity of cities is an inexhaustible realm for exploration and investigation. Every walk down a street or look at a map provides an opportunity to find something different. Paradoxically, that same walk or look at the map has the potential to reveal as many similarities. Even while we come across individuals – distinctive streets and buildings - we also find family resemblances. Depending on how far one might wander, the similarities might be more generic and abstract – for wider areas - or specific and tangible – as one narrows down one's view. We might then ask, what is the balance that gives us the sense of a region such as the South-Eastern Mediterranean? In many ways, that paradoxical mix of similarities and differences is the subject of urban morphology. We seek to understand the multiplicity of diversity by looking for common processes of diversification.
Probably the most well known of these is the typological process as put forward and developed by Muratori, Caniggia and Maffei, Cataldi and others. One of the beauties of the idea is that, while inextricably rooted in the evidence of building practice, it can also be seen as an example of a more general process of diversification and complex adaptive system. From this perspective the typological process provides a general tool for investigation – for both research and applications in practice - into similarities and differences that result in the richness and diversity of place.
The keynote will explore this more general conception of the typological process, in particular as it applies to the generation and transformation of urban tissue. The talk will argue that by generalising the process it is possible to go beyond identifying the roots of similarities and differences and locate where in the process they are generated. The talk will finish by suggesting the generalised typological process has significant potential not only in research and practice but also in education.
Karl Kropf is a Senior Lecturer in Urban Design and Historic Conservation at Oxford Brookes University and Director of Built Form Resource, an urban design, landscape and heritage consultancy. He has combined academic research in urban morphology and practice in urban design for many years with the aim of informing one with the other. In practice he has worked in the UK, USA and France including a time in the urban design team at Skidmore Owings and Merrill in San Francisco and as Conservation and Design Officer at Stratford-on-Avon District Council. Research projects include translating the results of morphological analysis into design codes, developing computational tools for masterplanning and establishing a repository of urban tissue. Karl is Associate Editor of the journal Urban Morphology and his Handbook of Urban Morphology was published in autumn 2017 by John Wiley.
---
Prof. Dr. Ayşe Sema Kubat
Faculty of Architecture, department of Urban and Regional Planningt
Istanbul Technical University
Title: İSTANBUL: A MORPHOGENETIC SURVEY ON URBAN FORM
İstanbul with its rich history full of cultural diversity have always been a laboratuvary for studying urban form. The "old core," the Historical Peninsula, by itself is a unique mosaic: The reflection of cultural features of the urban space can be seen through the variation of urban form components from Pre-Historic period to the present. Within its long history we can infer that the pre-existing structures heavily influenced Istanbul's subsequent physical evolution. From a methodological perspective, reading İstanbul involves identifying its substratum as well as permanent structures that shape the city in its long history.
The aim of this presentation is to provide a brief morphological guide to define the components of urban form through examining historical maps for different periods and to evaluate how different cultures and religions have transformed the morphology of the Historical Peninsula of Istanbul through history. The paper also intends to propose a reading of urban form, to the scale of the buildings and fabrics, based on the notion of "process/evalution/progress". Morphological structures and urban form components analyzed using old maps in four periods: Greek, Roman, Ottoman and Republican. These periods reflect the city's position at the meeting point of the two continents, Europe and Asia and being the capital of the two great empires, Byzantion and Ottoman. With the determinations obtained by mapping techniques, the transformation ratio in morphological structure has been examined comparatively via urban form components and patterns.