E Hotel Spa & Resort – 4 *
General Information
Escape to a world where contemporary design combines with natural elements to provide a unique cultural balance. This is E Hotel Spa & Resort Cyprus, a stylish and exciting eco-friendly hotel located in the secluded Cyprus suburb of Pervolia. Overlooking a pristine beach, this spa hotel offers wonderfully indulgent features surrounded by a variety of Cypriot culture and activities:
A luxury boutique hotel right across Kiti beach in Larnaca, Cyprus. Three minutes drive from the tranquil beach village of Pervolia. Approximately eight minutes drive from Larnaca Airport. The perfect hotel for Larnaca Pervolia getaways
In recent years the hotel has been extensively refurbished, always emphasizing its original elegance, charm and atmosphere.
Its architecture and detailed design were based on the feng shui philosophy (wind and water)- of harmonizing each person with the surrounding environment. Thus, one can find many elements of water like waterfall, fountains & pottery carrying water that flows around and into the hotel itself conveying the spirit of wellness, freshness, serenity and prosperity and harmonizing the flow of energy.
Natural elements, contemporary design and unique cultural balance are blended in perfect harmony with cutting edge of technological innovation. The E represents as well our ambition for Excellence & Efficiency in service and hospitality and the holistic Enjoyment we wish to Ensure our guests once passing E Hotel's Entrance.
E hotel is an eco friendly boutique hotel & SPA.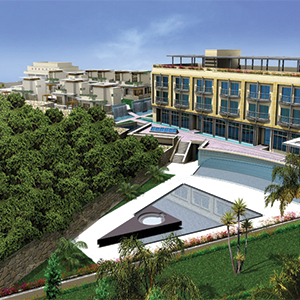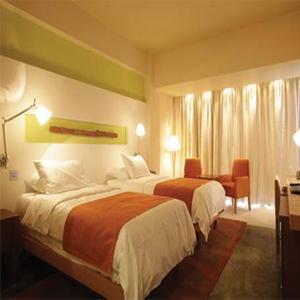 Facilities
Step into the stunning new E Hotel Spa & Resort Cyprus and discover a new level of luxury. Overlooking the beach, our hotel complements breathtaking Mediterranean views with the full range of resort-style features. Take a plunge in the rejuvenating Oxygen Pool. Lounge by the sea or sneak off to a world of pure bliss and relaxation at Eden Spa. Savour fantastic Mediterranean cuisine at FRANKE restaurant and marvel on the most beautiful Sunset at the rooftop Sky Lounge Bar.