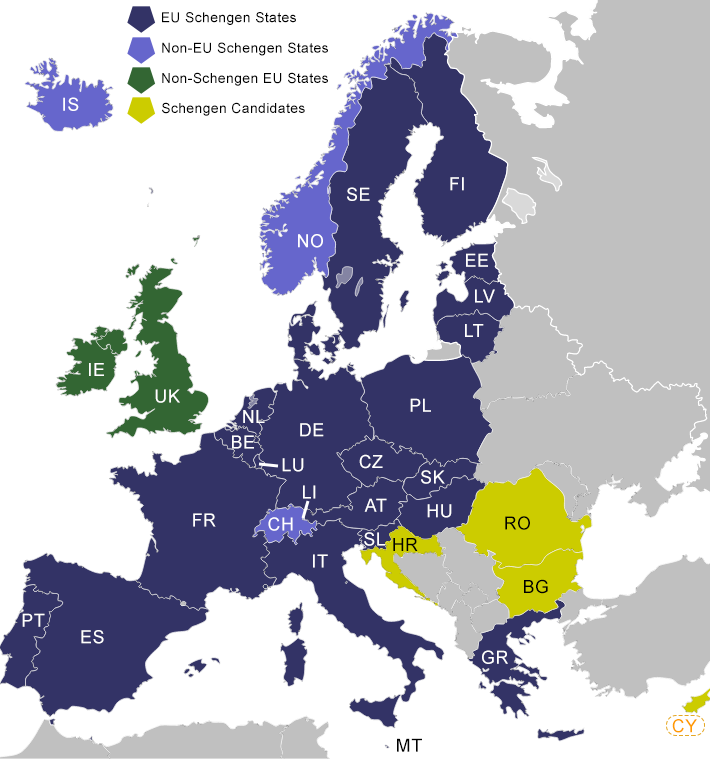 Schengen Area as of 1/7/2013
Where Visas are being issued
Visas will be issued by all the Diplomatic Missions (Embassies and General Consulates) of the Republic of Cyprus, and by all the Honorary Consulates of the Republic of Cyprus abroad in their respective countries. Additionally visas can also be issued by the British High Commissions / Embassies in the following countries:
ARGENTINE REPUBLIC, BAHREIN, HONG KONG, JAPAN, JORDAN, KAZAKHSTAN, KUWAIT, OMAN, SWITZERLAND, SUDAN, UNITED ARAB EMIRATES (ABU DHABI, DUBAI) and UZBEKISTAN.
For the latest information please visit the Ministry of Foreign Affairs website.