6th International Conference
'C
rossroads of Languages and Cultures
'
(CLC6)

Plurilingualism, Variation, Spaces of Literacy
NEW DATES: 2-5 September 2021
 23 – 25 October 2020
We have long considered the feasibility of holding Crossroads 6 in person in Cyprus, and have made the difficult decision to hold the conference fully online. We believe that this is the only responsible thing to, do given the continued presence of Covid-19 on our lives and the potential unsafety of international travel.
In the weeks to come we will have more information for presenters and attendees.
We hope that Crossroads 6 online will still be a memorable experience to all.
Until September, please stay safe.
6th International Conference 'Crossroads of Languages and Cultures' (CLC6): Plurilingualism, Variation, Spaces of Literacy
The 6th International Conference 'Crossroads of Languages and Cultures' (CLC6) will take place at the University of Cyprus between October 23 and October 25 2020 September 2 and September 5 2021. The main theme of CLC6 is the charting of the relationship between plurilingualism, linguistic variation, hybrid linguistic performances and alternative literacies. The hybridity and superdiversity of the contemporary linguistic landscape has been long acknowledged. Do language pedagogies  treat language as a complex semiotic resource? Do such pedagogies forge links between pluri- or multilingualism, linguistic variation, translanguaging and alternative literacy practices within and outside of the school context? Do such extant models ultimately debunk dominant literacy policies and practices?
We welcome papers on any aspect of multilingualism, linguistic variation and their place in school, at home and in alternative literacy sites. We also welcome proposals for a number of symposia and workshops  on these or related themes.
Crossroads CLC6 is organized by the University of Cyprus (www.ucy.ac.cy/en/) and the Open University of Cyprus (https://www.ouc.ac.cy/web/guest/home), with the cooperation of Polydromo (http://polydromo.web.auth.gr/index.php/el-gr/).
Τhe languages of the conference are English and Greek.
Visit us on Social Media!
---

Conference: 23 – 25 October 2020 2 – 5 September, 2021
1st Call for Papers: November 2019
Deadline for Paper Submission:

17 February / 15 March




Extended to 10 April 2020

Notification of Acceptance: 30 April  2020 August 2020
Registration: From 30 April 2020 Dates will be announced at a later stage
Deadline for Author Registration: 7 August 2020 To be announced at a later stage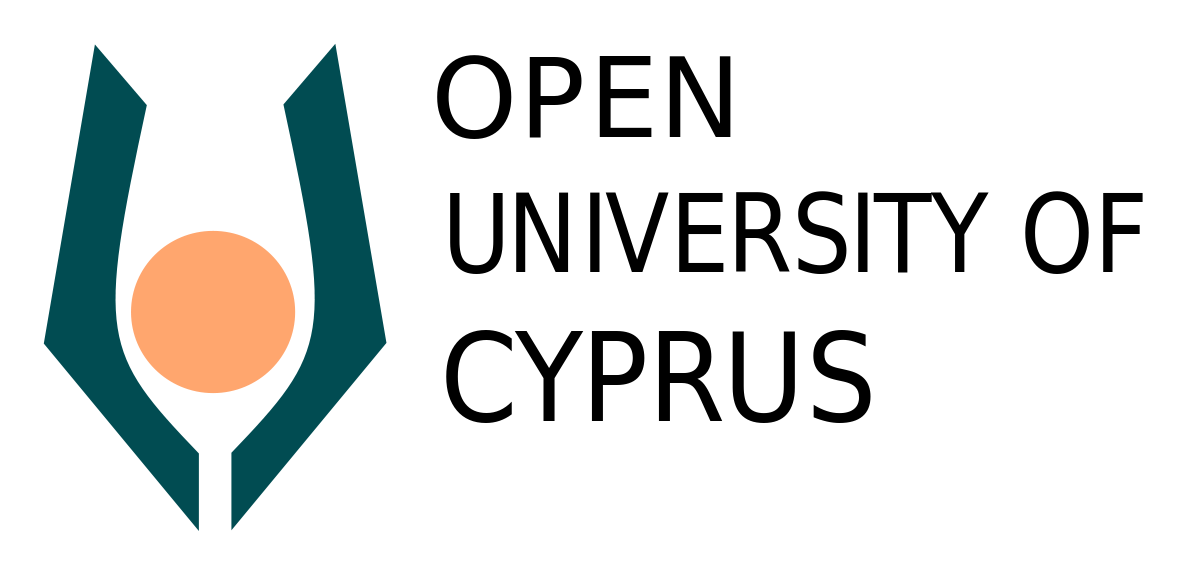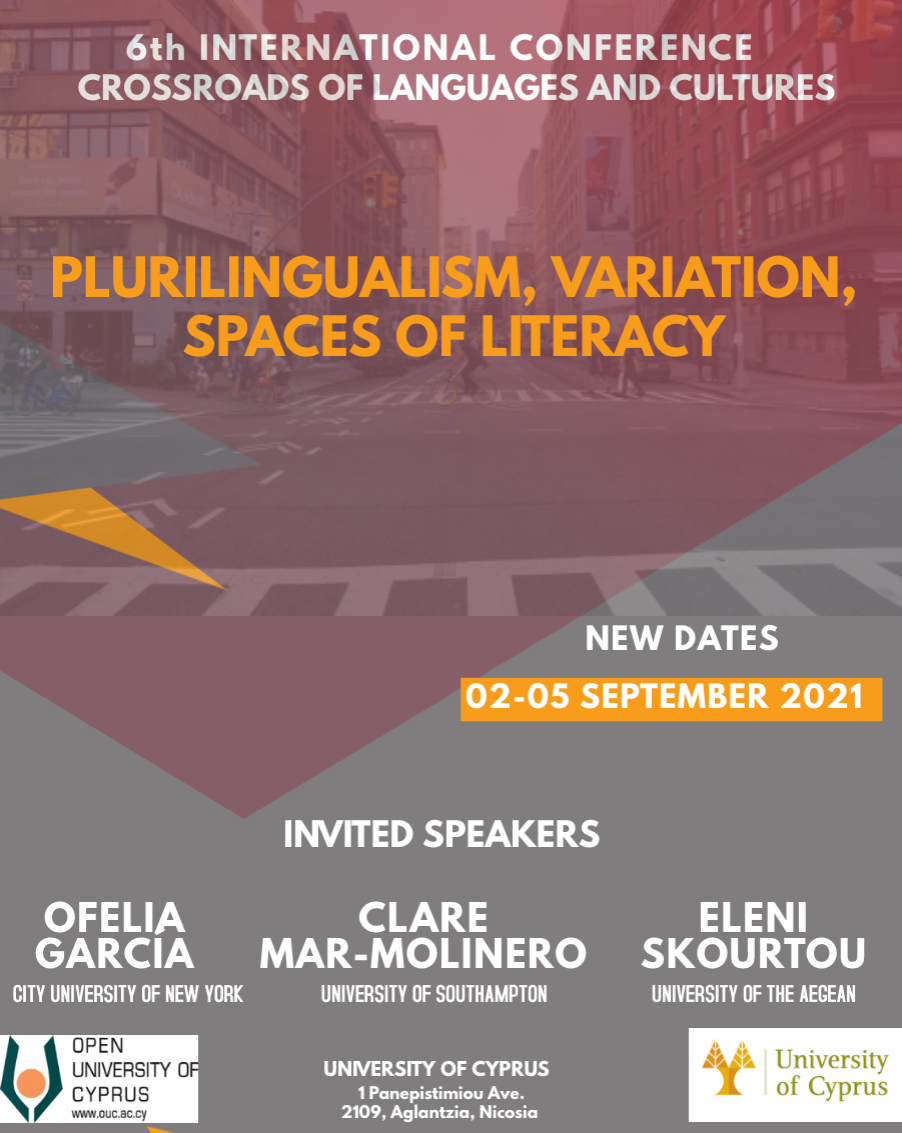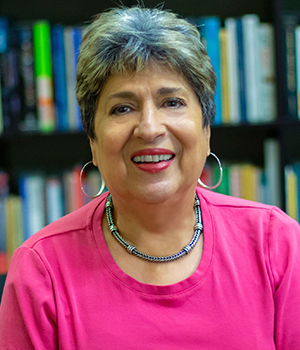 Ofelia García
City University of New York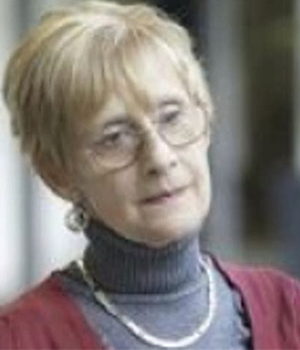 Clare Mar-Molinero
University of Southampton
Eleni Skourtou
University of the Aegean