Filoxenia Conference Center
"Filoxenia" is a cherished concept in Cyprus, one that has deep roots and a rich cultural heritage. Hospitality, the official English translation of 'Filoxenia', doesn't do justice to the concept as it does not encompass its main element, which is generosity of spirit. What is certain is that it is one of the attributes of the Cypriot character and culture that we take pride in. True to its name, the Filoxenia Conference Centre was completely renovated to welcome guests from all over Europe during the Cypriot Presidency of the EU in 2012. Now it's a modern conference facility, which hosts a wide range of events and honour the timeless tradition of Cypriot hospitality.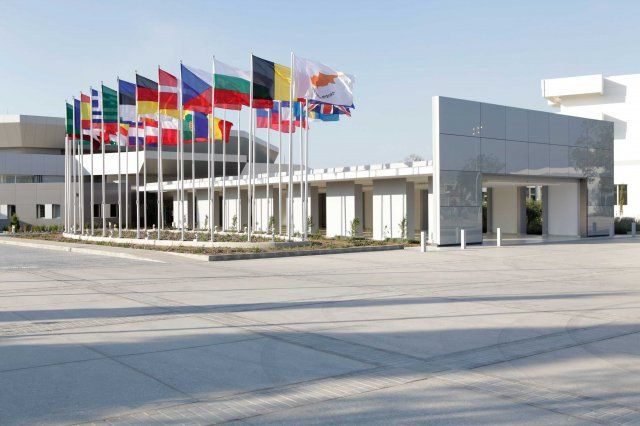 Location
The Filoxenia Conference Centre is conveniently located, with easy access to the highway and central roads of Nicosia. If you are located in Nicosia, you can reach the center via bus. Filoxenia Conference Centre is completely wheelchair accessible and is fully equipped to accommodate people with special access needs.
If you are travelling via car, a large parking space outside the Centre provides easy access to the venue. A parking space for approximately 70 vehicles is also available within the Centre's premises.
More information on how to get to the Filoxenia Conference Centre.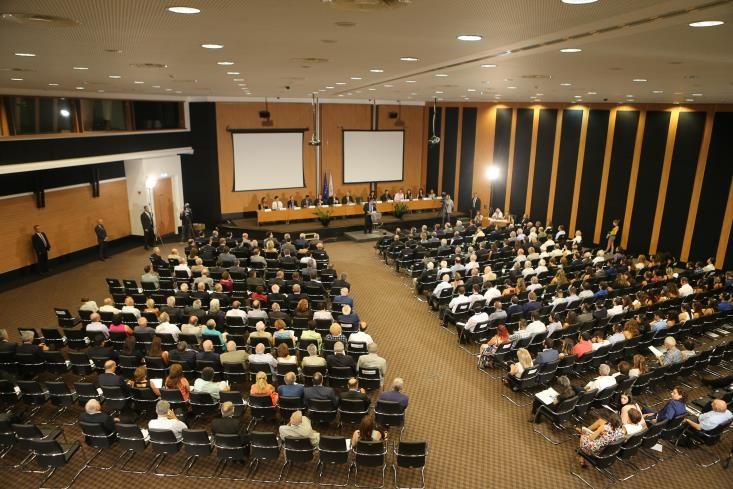 Note for participants travelling from the northern part of Nicosia
A mini-bus will be providing complimentary service at specific hours between Ledras Street (either at the checkpoint or at Eleftherias Square end) to participants coming to the conference from the northern part of Nicosia.
How to reach Filoxenia:
- The nearest bus stop is on Ave. Aglantzias served by route 150 (bus stop ID 0599 Ave. Aglantzias - H.H.I.C 1)
- Routes 158 and 160 also stop nearby on Ave. Lemesou near the junction with Ave. Aglantzias (bus stop ID 0434 Ave. Lemesou - ALPHA BANK)
Timetables are available from the information kiosk at Solomou Square Bus Station. The following pages also give useful information on buses: www.osel.com.cy and www.cyprusbybus.com