Travel Information
About Cyprus
Geography
Cyprus is the third largest island in the Mediterranean, after Sicily and Sardinia, with an area of 9.251 sq. kms (3.572 sq. miles).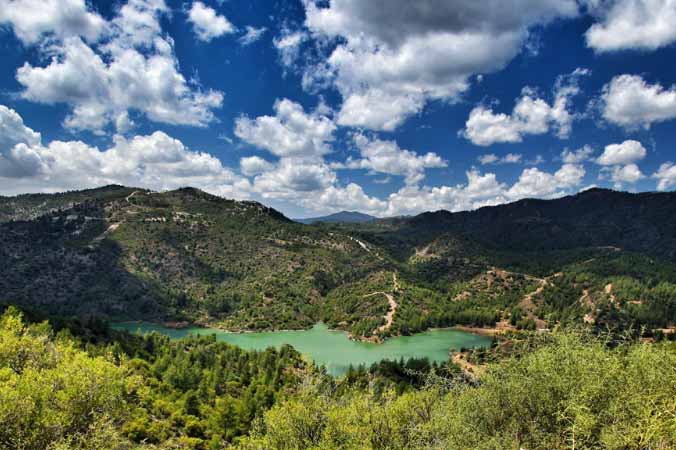 It is situated at the north-eastern corner of the Mediterranean, at a distance of 300 km north of Egypt, 90 km west of Syria, and 60 km south of Turkey. The Greek island of Rhodes lies 360 km to the north-west.
Cyprus' coastal line is indented and rocky in the north with long sandy beaches in the south. The north coastal plain, covered with olive and carob trees, is backed by the steep and narrow Pentadaktylos mountain range of limestone, rising to a height of 1.042 m. In the south, the extensive mountain massif of Troodos, covered with pine, dwarf oak, cypress and cedar, culminates in the peak of Mount Olympus, 1.953 m. above sea level. Between ther Troodos range and the Pentadaktylos mountain range lies the fertile plain of Messaoria. Arable land constitutes 46.8 percent of the total area of the island. There are no rivers, only torrents which flow after heavy rain.
Demography
Population
According to the final results of the 2011 Population Census, the total population recorded in the unoccupied areas was 840.407. It has been estimated, based on the coverage survey check conducted after the census, that a rate of 1,93% were not recorded (absent, not declared, not responded etc.), bringing the population to 856.960 on October 1, 2011 compared to 703.529 in 2001.
According to a 2012 unofficial estimation, the population of the Turkish Cypriot community is around 90,000, the majority of whom reside at the northern part of the island, occupied by Turkish forces.
The language of the Greek Cypriot community is Greek and the community adheres predominantly to the Autocephalous Greek Orthodox Church of Cyprus. The language of the Turkish Cypriot community is Turkish and the members of the community are Sunni Muslims.
Cypriots and foreign residents
The population of non-Cypriot nationals has significantly increased. Foreigners who have their habitual residence in Cyprus, i.e. those who reside in Cyprus for at least one year, represent the 20.3% of the recorded population, reaching 170.383 from 64.811 (9.4% of total the population) that was in 2001.
Foreign nationals by country (major countries)
Regarding the population recorded by country of citizenship, the majority of the foreign nationals come from Greece (29.321), the UK (24 046), Romania (23.706), Bulgaria (18.536), the Philippines (9.413), Russia (8.164), Sri Lanka (7.269), Vietnam (7.028), Syria (3.054) and many other countries.
Foreign nationals by district
With regard to the district where foreign nationals reside in Cyprus, the Census showed the following:
Nicosia District: Most foreign nationals permanently residing in Nicosia come from Romania (10.208), Greece (8732), Bulgaria (6223), the Philippines (5248), Georgia (4398) and the United Kingdom (4249).
Limassol District: Most foreign nationals permanently residing in Limassol come from the United Kingdom (7.873), Romania (6.603), Russia (4.580), Bulgaria (4.247) and Greece (4529).
Larnaca District: Most foreign nationals permanently residing in Larnaca come from the United Kingdom (6.707), Romania (4.170), Bulgaria (3.639) and Greece (2.993).
Paphos District: Most foreign nationals Paphos permanent residents from the United Kingdom (9.627), Georgia (4.260), Bulgaria (2.922), Romania (2.766), Greece (1.977) and Russia (1.931).
Famagusta District: Most foreign nationals permanently residing in Famagusta come from the United Kingdom (3.039), Bulgaria (2.253) and Romania (785).
History
The history of Cyprus is one of the oldest recorded in the world and its historical significance is disproportionate to its small size. The first signs of cilivisation date to the ninth millennium B.C. The earliest known foreign settlements on the island were mainly of Phoenicians and Greeks, with Phoenician culture dominating the island's eastern and southern parts.
As a strategic location in the Middle East, it was subsequently occupied by several major powers, including the empires of the Assyrians, Egyptians and Persians, from whom the island was seized in 333 BC by Alexander the Great and at which point Greek culture began to dominate. Subsequent rule by Ptolemaic Egypt, the Roman Empire, the Byzantines, Arab caliphates for a short period, the French Lusignan dynasty and the Venetians, was followed by over three centuries of Ottoman control. Cyprus was placed under British administration in 1878 until it was granted independence in 1960.
On 15 July 1974, a coup d'état was staged by the Greek military junta, an action which precipitated the Turkish invasion of Cyprus, which led to the capture of nearly 40% of the island's territory by Turkey and the displacement of over 150,000 Greek Cypriots and 50,000 Turkish Cypriots. A separate state, the so-called 'Turkish Republic of Northern Cyprus' was declared in 1983 in the north which is recognised only by Turkey. The international community considers the northern part of the island as territory of the Republic of Cyprus occupied by Turkish forces and this occupation is viewed as illegal under international law.
These events and the resulting political situation are matters of a continuing dispute and several rounds of intercommunal talks between the island's two main communities (Greek Cypriots and Turkish Cypriots) have been held at various stages in order to resolve the "Cyprus Problem", but they have not led to any positive development.
On 1 May 2004, the Republic of Cyprus became a member of the European Union and on 1 January 2008, joined the Eurozone.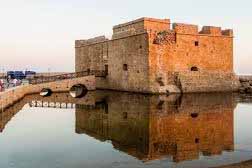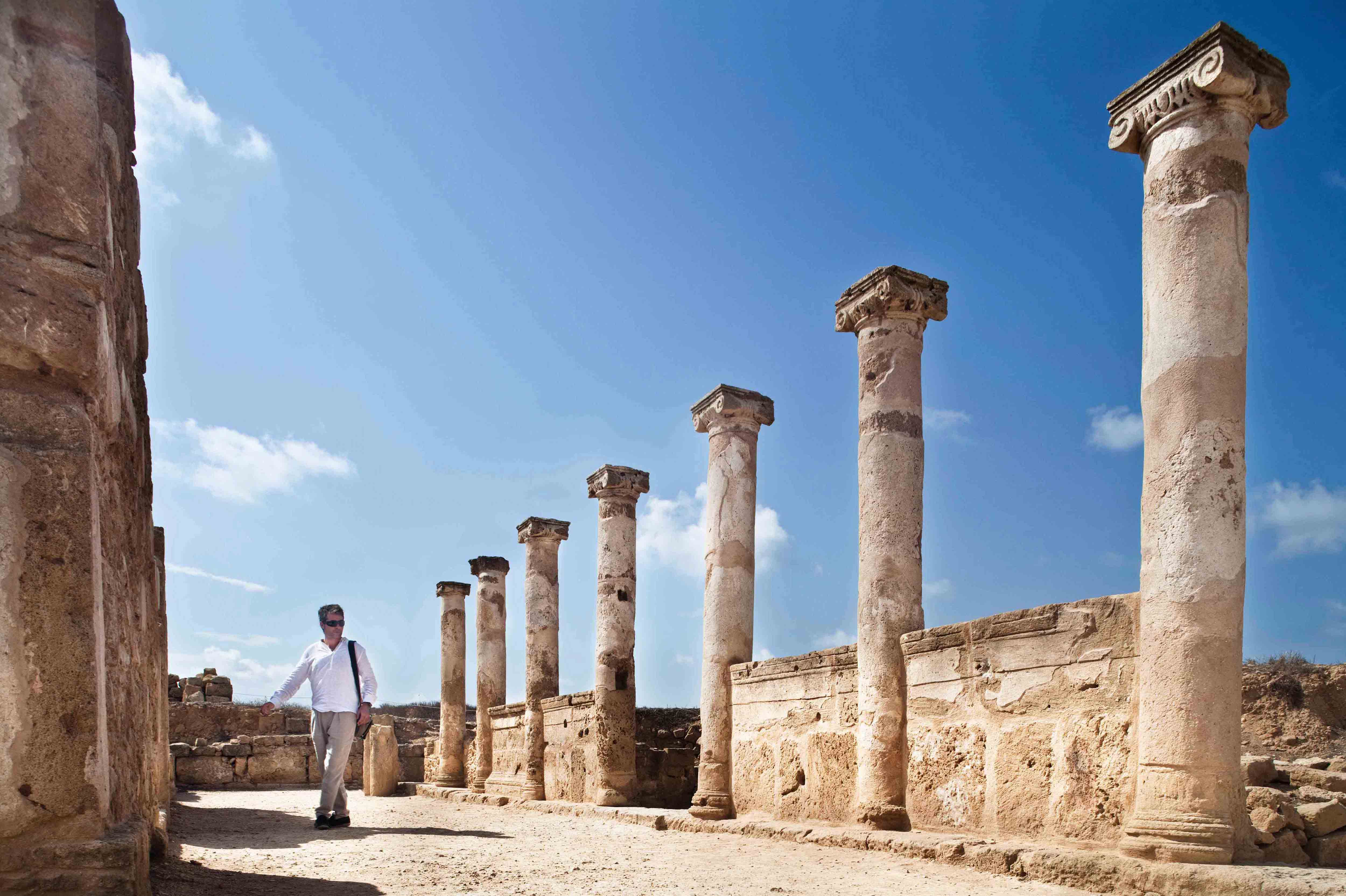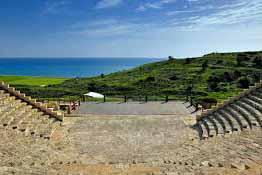 Cypriot Flag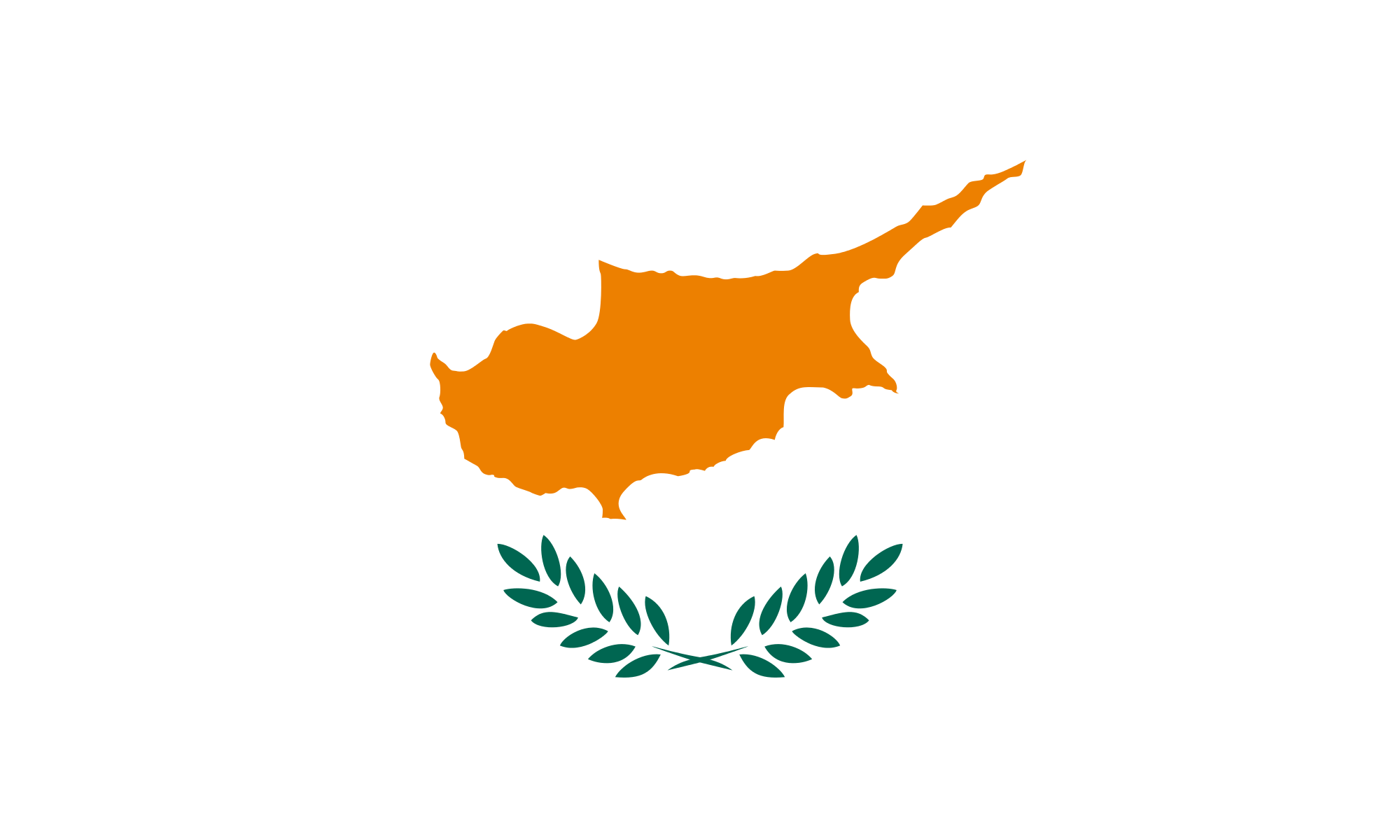 The flag of the Republic of Cyprus was defined in 1960 when Cyprus became an independent sovereign state.
The background is white with a copper-coloured (pantone 1385 C) silhouette of the map of Cyprus in the centre of the flag above two crossed olive-green-coloured (pantone 574 C) olive branches. The copper colour has a dual symbolism: first, the name of the island is said to derive from an ancient word for copper (Eteocypriot or Sumerian); and second, copper is closely associated with Cyprus since antiquity when the island became a major producer and supplier of this mineral resource. The olive branches are symbols of peace.
Climate
Cyprus has a Mediterranean climate: hot, dry summers from June to September and mild, wet winters from November to March, which are separated by short Autumn and Spring seasons. Sunshine is abundant during the whole year, particularly from April to September when the daily average exceeds eleven hours. Winds are on the whole light to moderate. Gales are very infrequent and heavy storms rare.
Snow hardly falls in the lowlands and on the northern range, but is a frequent feature every winter on ground above 1.000 metres in the Troodos range. During the coldest months it lies in considerable depth for several weeks, attracting skiers.
Food and Drink
The food of Cyprus reflects the rich and turbulent history of the island and its indelible Greek culture. You will find tastes influenced by the Middle East, Asia Minor and the Venetians, all using fresh local ingredients, herbs and spices and olive oil. The Mediterranean diet, with its grains and pulses, sun-ripened fresh fruit and vegetables, high-protein fish, lean meat and poultry and wine is a healthy option.
Cyprus has a long tradition in winemaking that goes back over 4,000 years. In ancient times wine was a major source of wealth for the island. The island supplied the Pharaohs of Egypt and Cyprus wines were in great demand amongst the ancient Greeks and Romans.
Commandaria is acknowledged to be the oldest wine in the world and was probably the first to be given an 'Appellation d'Origin'(label of geographical origin). Legend says that Commandaria was originally made for Richard the Lionheart and the Crusaders. The dessert wine, which has a taste not unlike sweet sherry, has been made using the same method for hundreds of years. The grapes are picked late, dried in the sun to enhance their sugar content and then pressed. The run-off is collected and fermented in tanks or in huge earthen ware jars. The sweet wine of Cyprus became known throughout Europe under the name Commandaria depicting its geographical origin "Commandarie" which was the name given to the land owned by the Knights Templar and later the Knights of St. John.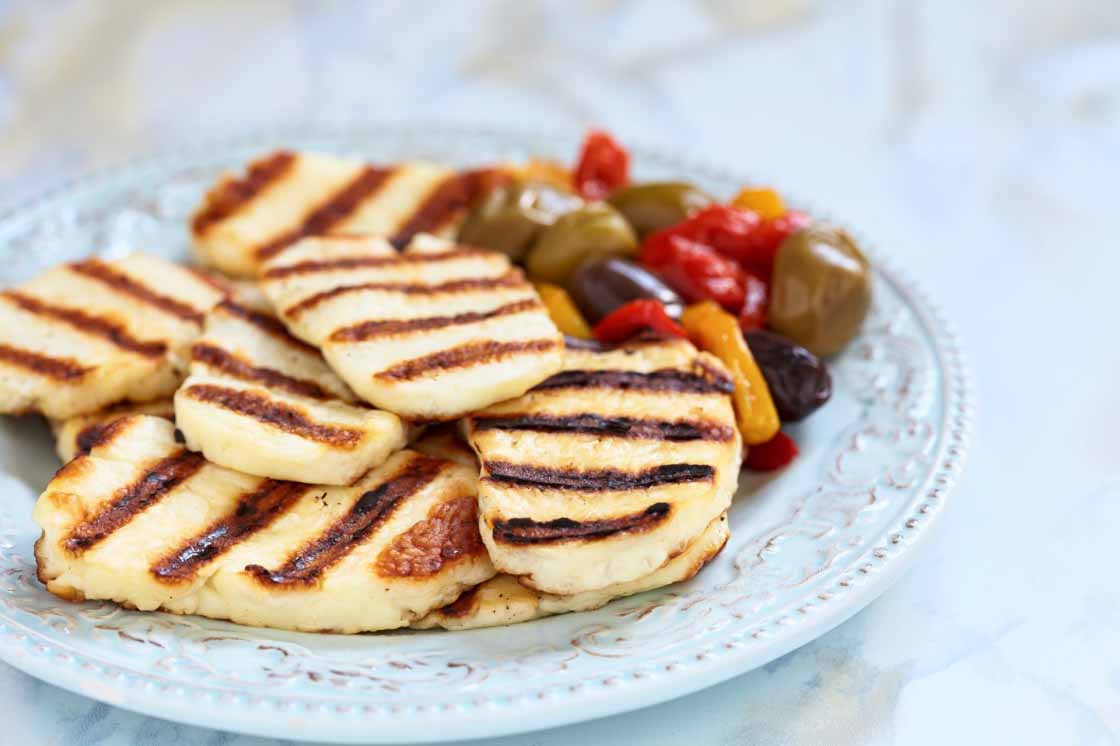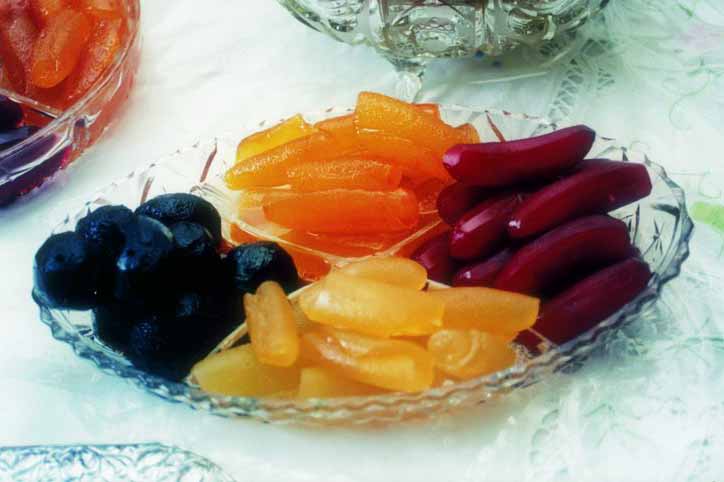 More general information about Cyprus can be found on the FAQ page of this website and detailed information at www.aboutcyprus.org.cy.
---
About Limassol
Limassol, a city counting centuries of history, is located between two of the most renowned ancient kingdoms of the island, Amathous at the east and Kourion at the west. "Lemessos" as it is called by locals, is the second largest urban area in Cyprus (after the capital, Nicosia) and its municipality is the most populous in the country with 235,0oo inhabitants (2011 Census).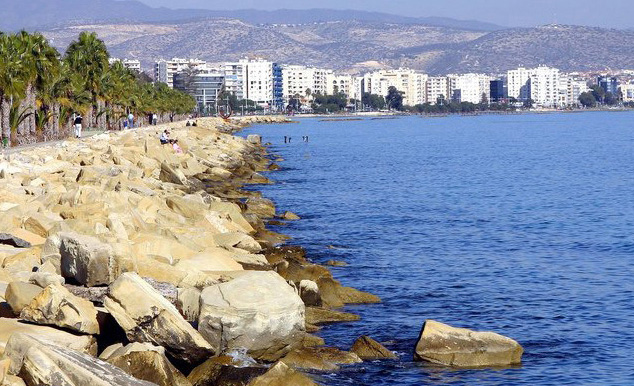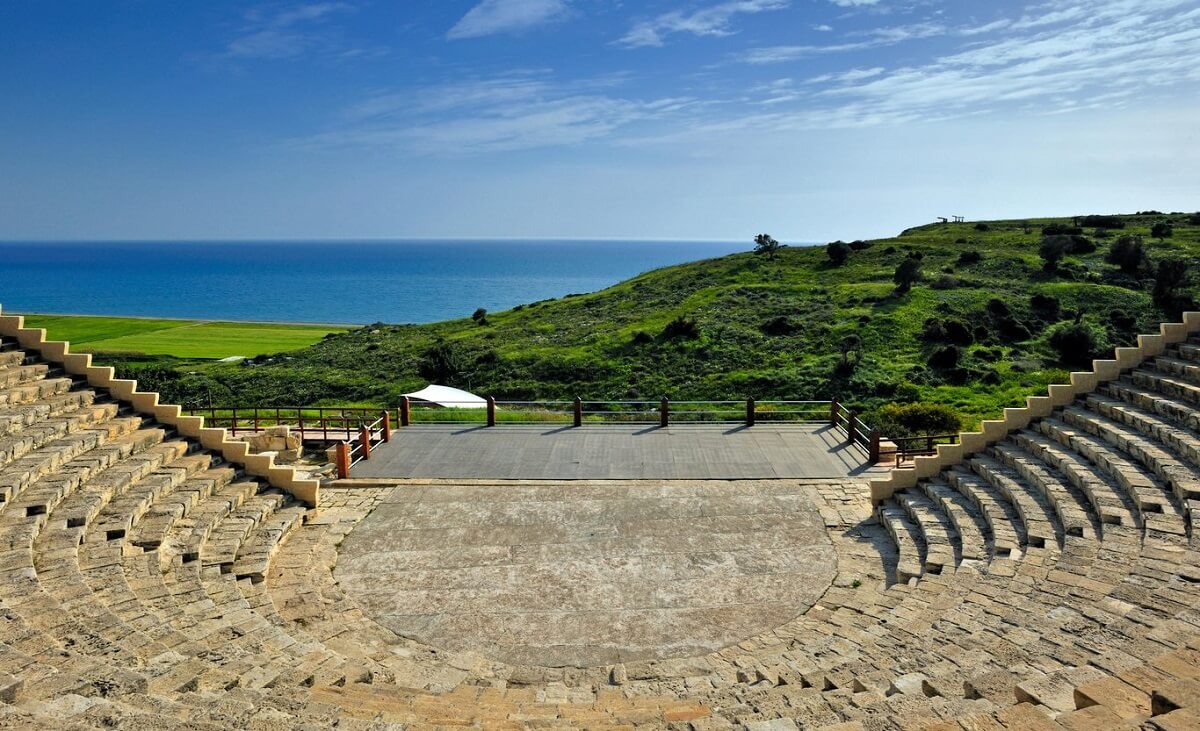 Limassol is one of the fastest growing modern metropolises in Europe. The city's infrastructure is constantly upgraded from all aspects (way of living, public construction projects, education, etc) with the most distinct project of this sort being the Limassol Marina - an exclusive waterfront development combining elegant residences and a full service marina, with its own shopping and dining area. Also, the revamped coastline now covers a 15 kilometres distance, lined with hotels and beach bars and cafes, interspersed with eucalyptus groves and linked by a promenade popular with walkers and joggers.
In recent years Limassol has progressed as one of the largest commercial ports in the Mediterranean region and it is now considered as one of the most important centres of tourism, trade and offshore companies. The city is also the business and financial centre of Cyprus as hundreds of international shipping and financial companies have their headquarters here.
Limassol, the city of fun
However, it is undisputable that Limassol's prosperity is not an achievement of nowadays. Since antiquity, Cyprus source of income has been wine, which according to testimonials was a "must" during religious events, festivals or even moments of sorrow. Wine production in Limassol has started thousands of years ago along with the vineyard plantation and, especially after 20th century, contributed in the city's welfare, as it has become the centre of wineries.
Top Limassol Landmarks
Limassol Castle
There is no doubt that Limassol Castle occupies the dominant position in the landmark and tourist attractions in the city. Richard the Lionheart is supposed to have married his fiancée Princess Berengaria of Navarre in this castle after her ship was grounded as she accompanied him to the Third Crusade, on his way to Holy Land. The Castle was used as a prison between 1790 and 1940 and it now serves as a medieval museum. The collection that the museum provides covers the era of 400 – 1870 AD. A visitor can see numerous exhibits: cannons, wood carvings of the 17th and 18th century, paintings and tombstones, statues, suits of armour, coins, terracotta, metalware and pottery, glass and marble articrafts.
Archaeological Museum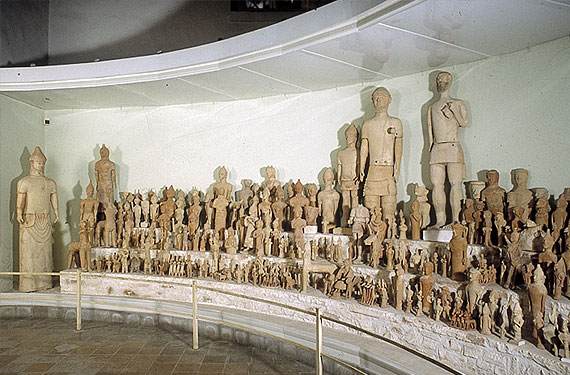 The Archaeological Museum in Limassol is a particularly interesting sight for art and history lovers. The museum houses artefacts related to societal development of Cyprus, which include ceramics, pottery and antiquities from the Roman period. Also, on display are findings from the Neolithic until the Late Bronze Age. Sculptures, pottery, lamps and inscriptions with ancient Hellenistic and Roman koine catch the eye of many visitors.
Municipal Garden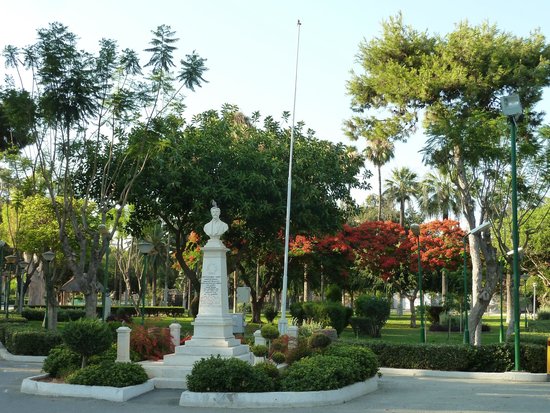 The Municipal Garden, along the coastal road, has a rich bounty of green and shady space where visitors relax or take a stroll down the pathways. The nearby area plays host to several family attractions like the Lemesos Zoo Garden and Dinosaur Park. This also includes a large open-air garden theatre, where several events take place throughout the year.



Twin Cities Park
The Twin Cities Park (or the Sculpture Park), situated on the waterfront, not far from the Public Garden, and spanning the more than 1,5 km long, is home to a series of sculptures commissioned by the Limassol Municipality and created by Cypriot, Greek, German, Israeli and Egyptian sculptors.




Amathus Ruins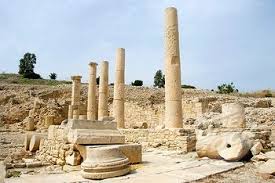 The ancient city of Amathus on the southern coast of Agios Tychonas is one of the oldest imperial cities on the island. There have been many myths behind the origin of this city, one of them believing in Cinyras as the city's founder, whose son Adonis named the city after his mother Amathus. Hellenic myth would have Amathus built by one of the sons of Heracles who was worshipped there. The city had a very special place for Aphrodite, the goddess of beauty and love. Visitors at the ruins can perceive an era that existed 3000 years ago, through the mythical excavations and artefacts.
Kolossi Medieval Castle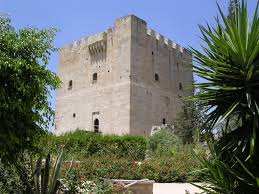 The Kolossi Medieval Castle is situated in the village of Kolossi, 11 kilometres west of Limassol. A renowned archaeological site, the castle was built in the 15th century by the Knights of Saint John of Jerusalem on a land gifted by King Hugh I. Earlier, it used to be home to a 13th century fortress whose ruins are still visible in the castle. Later the castle was occupied by the Richard I of England and the Knights Templar.
Kourion Archaeological Site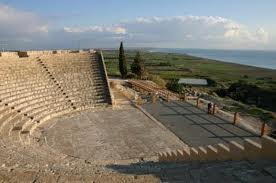 The Kourion Archeological Site, located at 18 km west of Limassol near Episkopi village, is one of the most famous attractions in Cyprus. A stunning archaeological excavation, thanks to its impressive Greco-Roman theatre, stately villas, spectacular floor mosaics, an early Christian Basilica and other kingly treasures. Built in the 2nd century B.C. Kourion twin city through its various ruins reflects public life in Early Christian period.
---
Travel Information
Reminder: You should apply for a visa in good time, in case of any delays during processing.

If you require a visa invitation or accommodation confirmation letter, please email us at info@easyconferences.eu.

Please note: To receive a visa invitation letter (for visa application purposes), you must have already paid for your conference registration. Please keep in mind that you may also need a supplementary confirmation of accommodation letter (accommodation must be paid for) to include with your visa application, produced by the hotel of your choice. If you are staying in accommodation arranged by the conference, contact us directly at info@easyconferences.eu instead of the hotel, thank you.
Sponsoring Airline - Airports - Airport Transfers - Visa Requirements - General Info - Distances
Cyprus is served by two International Airports; Larnaca International Airport, (LCA) and Paphos International Airport, (PFO). More than 50 International Airlines connect Cyprus to the whole world; for more details regarding flights to/from Cyprus, please visit the official website of both airports at www.hermesairports.com. Furthermore, domestic communication between both airports and all the major cities on the island is very quick and easy via an extensive highway system.
Sponsoring Airline
Book your flights to the "OCSDNet 2017 Conference" online at www.austrian.com and save 15% on all applicable fares! To do so, simply enter the following code in the eVoucher field on the Austrian homepage booking-engine, or click here to have it pre-filled:
Code: TBA
Conditions:
Booking period: TBA
Valid for flights to Larnaca via Vienna and return as of TBA until TBA (final date for return flight) on OS operated flights.
---
Airports
Cyprus is served by two International Airports; Larnaca International Airport, (LCA) and Paphos International Airport, (PFO). More than 50 International Airlines connect Cyprus to the whole world; for more details regarding flights to/from Cyprus, please visit the official website of both airports at http://www.hermesairports.com. Furthermore, domestic communication between both airports and all the major cities on the island is very quick and easy via the extensive highway system.
Distances
The Larnaca International Airport is located about 3km (1.8 miles) from Larnaca, 67km (42 miles) from Limassol and 142 km (88 miles) from Paphos.
The Paphos International Airport is located about 15km (9 miles) from Paphos, 142 km (88 miles) from Larnaca and about 60km (37 miles) from Limassol.
---
Airport Transfers
Please note that participants have the following options for their transfers from /to the airport:
Private Taxi Transfers
Arrange for transfers by taxi through the conference coordinator, EasyConferences. These transfers are bookable online through www.easyconferences.org. These transfers can be private (max 3 persons) or shared, are inclusive of meet and assist, and the service is guaranteed.
Note: There will be a person waiting for you after Customs Formalities with a sign stating the conference name. You simply need to tell your name to the taxi driver, so that he can escort you to your taxi for you trip to your hotel.
Airport Taxis
Participants may get an airport taxi on arrival at the airport. Service is generally very good, but at times one may have to wait and prices may vary depending on the time of arrival.
Car rentals
Participants may opt to hire a car during their stay, and thus use it for their airport transfers. Cars may be reserved through the conference coordinator, EasyConferences at special conference rates and are bookable online through www.easyconferences.org.
Note: On arrival please proceed to the booth of 'Astra Car Rental' company and the staff there (present 24/7) will be able to assist you. You do not need a voucher. Simply mention your name and provide them with your driving license.
The booth of 'Astra Car Rental' Company is located at:
Larnaca Airport: after the exit Custom Formalities, opposite you, slightly to the left.
Paphos Airport: opposite you as soon as you exit Custom Formalities.
Please note that the Car Hire Daily Rates are valid for 24 hours. Each daily rental period starts from the moment that the car is picked up and is valid for 24 hours after that. In case that a car is kept for a period exceeding 24 hours then the renter will be charged for an additional day.
Cars picked up from either Larnaca or Paphos airports in Cyprus are subject to an Airport Charge of 20 Euro to be paid locally.
Public Transportation
Please note that Cyprus has a comprehensive public bus network, with extensive inner-city routes and also major city and airport connections. You can find more information at Cyprusbybus.com. If you require specific information, please click here and select your desired city.
Larnaca Airport to Limassol
Step 1: From Larnaca Airport use the Limassol Airport Express coaches (50 minutes shuttle service) in order to reach Limassol city (last bus stop "Saint George Havouzas" – shuttle bus stop). Please visit their webpage for more information and timetable: www.limassolairportexpress.eu.
Step 2: Afterwards, you can use Limassol public buses 'EMEL' to find a route to your accommodation hotel. Please visit their webpage www.limassolbuses.com for routes and timetables. Alternatively, you can get a taxi to drop you off to your hotel.
Paphos Airport to Limassol
Option 1
Step 1: Once you arrive at Paphos Airport, you can take the direct service to Limassol (Ag. Georgios Havouzas bus stop); handled by Limassol Airport Express coaches (45 minutes shuttle service). You may visit www.limassolairportexpress.eu to check the timetable that matches your flight.
Step 2: Afterwards, you can use Limassol public buses 'EMEL' to find a route to your accommodation hotel. Please visit their webpage www.limassolbuses.com for routes and timetables. Alternatively, you can get a taxi to drop you off to your hotel.
To view a complete map of available routes, please click here and download the Urban Routes PDF.
Option 2
Step 1: Once you arrive at Paphos Airport, you can use the public bus route 613 to reach Pervola-Karavela Station. Please visit 'OSYPA Buses' website at www.pafosbuses.com to find map and timetable.
Step 2: From Pervola-Karavela Station use the Public Bus Company 'Intercity Buses': www.intercity-buses.com to get to Limassol City (New Port Station).
Step 3: At the New Port Station in Limassol you can hop on 'EMEL Buses' to reach your hotel. Please visit 'EMEL Buses' routes and timetable at: www.limassolbuses.com. Alternatively, you can get a taxi to drop you off to your hotel.
To view a complete map of available routes, please click here and download the Urban Routes PDF.
---
Visa Requirements
Important note for travelers
As Cyprus is a candidate country bound to join the Schengen Area, Residents of non-EU countries who hold valid multiple-entry Schengen visas must first pass through a full Schengen member territory in order to utilize the visa in Cyprus. The Schengen Visa holder is allowed to travel to Cyprus directly from a Schengen member country without applying for a National Cypriot visa and stay in the Republic of Cyprus for the duration of their Schengen visa.
The above arrangements do not apply for persons holding a Turkish or Azerbaijani passport. If you are affected, please visit the Cyprus Ministry of Foreign Affairs website on how to apply for a Cyprus Visa.
For further information, please check the European Commission website regarding Schengen Visas.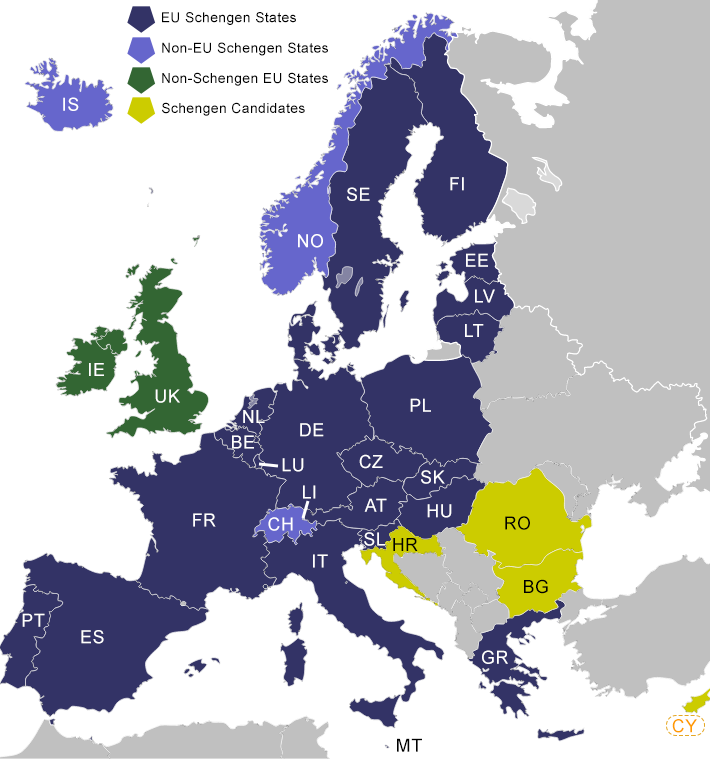 Schengen Area as of 1/7/2013
Where Visas are being issued
Visas will be issued by all the Diplomatic Missions (Embassies and General Consulates) of the Republic of Cyprus, and by all the Honorary Consulates of the Republic of Cyprus abroad in their respective countries. Additionally visas can also be issued by the British High Commissions / Embassies in the following countries:
ARGENTINE REPUBLIC, BAHREIN, HONG KONG, JAPAN, JORDAN, KAZAKHSTAN, KUWAIT, OMAN, SWITZERLAND, SUDAN, UNITED ARAB EMIRATES (ABU DHABI, DUBAI) and UZBEKISTAN.
For the latest information please visit the Ministry of Foreign Affairs website.
---
General Info
The voltage on the island is 240 Socket outlets are of flat 3 pin-type

.
English is the second language and is widely spoken. A greater Knowledge of French and German is increasingly noticeable.
The currency of the Republic is the Euro.
Banks in Cyprus open for the, public from 08:30 to 13:30 midday. Certain banks in tourist areas open during the afternoon.
All types of medication are available in well stocked pharmacies all over Cyprus.
Telephone: Cyprus automatic telephone dialing system reaches 206 countries. Telecards can be purchased from Post Offices, kiosks and souvenir shops.
There are two international airports in Cyprus, at Larnaca and Pafos.
The two main ports are in Lemesos and Larnaca.
Around 30 airlines connect Cyprus directly with most European and Middle-East countries, which provide ongoing services to anywhere in the world.
As from May 2004 Cyprus is a full member of the European Community.
---
Distances
| | | | |
| --- | --- | --- | --- |
| From | To | Distance in km/miles | Distance in minutes |
| Larnaca Airport (LCA) | Nicosia City | 52 km (32.4mi) | 35 min |
| | Limassol City | 67 km (41.7mi) | 45 min |
| | Larnaca City | 6.5 km (4mi) | 10 min |
| | Paphos City | 133 km (82.5mi) | 1h 20min |
| | Protaras Town | 67 km (41.9mi) | 45 min |
| | Agia Napa Town | 58 km (36.1mi) | 40 min |
| | Coral Bay Area | 142km (88.1mi) | 1h 35min |
| | Troodos Square | 110km (68.6mi) | 1h 25min |
| | | | |
| Paphos Airport (PFO) | Nicosia City | 145 km (90.3mi) | 1h 40 min |
| | Limassol City | 62 km (38.7mi) | 45 min |
| | Larnaca City | 131 km (81.7mi) | 1h 30min |
| | Paphos City | 10 km (6 mi) | 20 min |
| | Protaras Town | 182 km (113.5mi) | 2h |
| | Agia Napa Town | 173 km (139 mi) | 1h 50min |
| | Coral Bay Area | 24 km (14.6 mi) | 30 min |
| | Troodos Square | 61 km (37.4 mi) | 1h 15min |
---
OCSDNet 2017
Workshop
Dates
02 / June - 05 / June, 2017
Venue
Curium Palace, Limassol, Cyprus