The University of Cyprus (https://www.ucy.ac.cy/en/) was established in 1989 and admitted its first students in 1992. It was founded in response to the growing intellectual needs of the Cypriot people, and is well placed to fulfil the numerous aspirations of the country. The University is a vigorous community of scholars engaged in the generation and diffusion of knowledge. Despite its brief history, the University of Cyprus has earned the respect of the international academic community and the appreciation of Cypriot society. Admission for the majority of undergraduate students is by entrance examinations organized by the Ministry of Education and Culture of the Republic of Cyprus, and the competition for places is intense. A number of places are reserved for students with special needs or circumstances. Every effort is made to offer practical solutions to students facing specific problems, be it access to University facilities, or assistance on academic issues. When the University of Cyprus first opened its doors to students, the incoming class consisted of 486 undergraduate students. During the academic year 2013-2014 there were 7048 students (undergraduate and postgraduate). There are 8 faculties, 22 departments and 11 research units at UCY. The University of Cyprus is currently ranked in the top 400 Universities in the world, in the top 200 in Europe and features in the 52nd position worldwide in the category of young Universities (World Universities Ranking – Times Higher Education).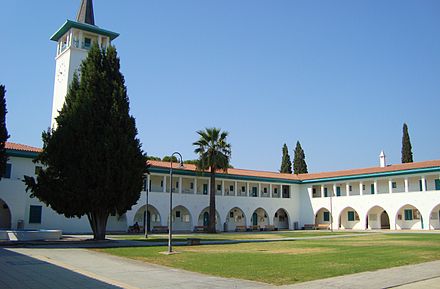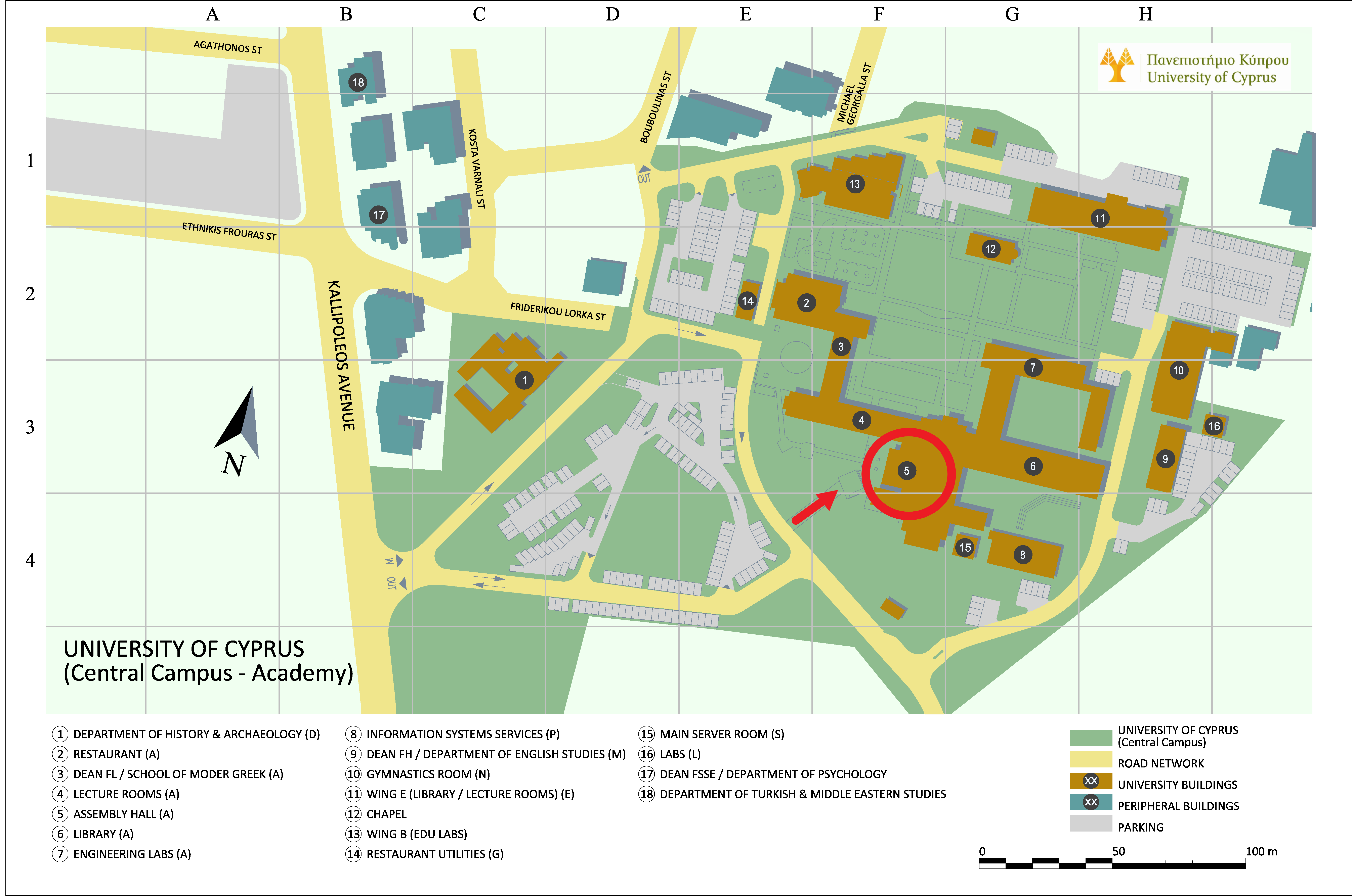 The Central Campus of the University of Cyprus is at Kallipoleos 75, Nicosia 1678. Kallipoleos avenue is a one-way street with movement allowed from north to south. You can enter the Central Campus by car from Kallipoleos avenue and on foot from the same entrance or from Frangiskou Lorka street .
There is a  bus line (Number 33) starting from the Main Buss station in Solomou Square and ending at the new University Campus, with the Central University campus stop beeing halfway. Get off the bus at bus stop 7 or 8  (see map below)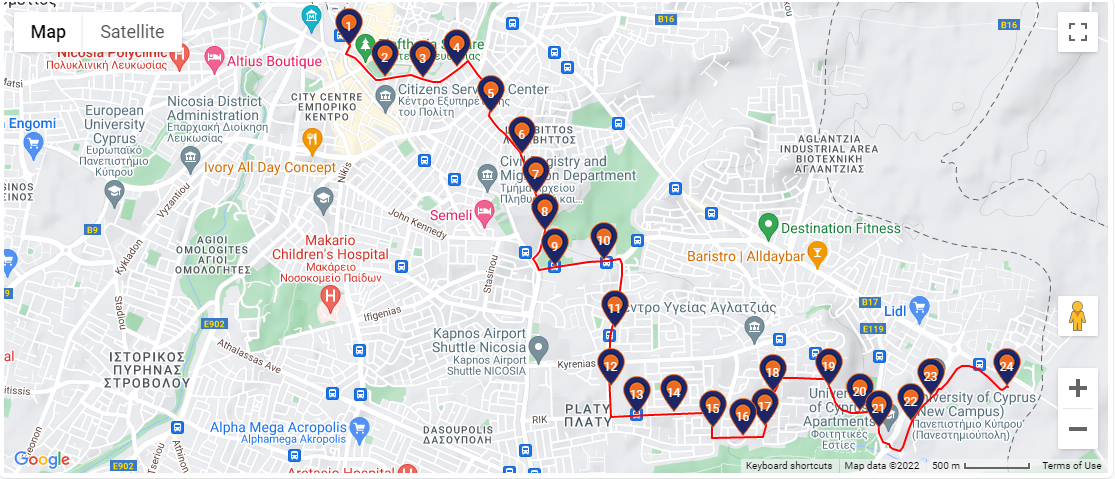 For a return bus trip to the town center you need to catch the same bus (number 33) but on this trip,  because Kallipoleos avenue is a one way street,  the line runs on the parallel Makariou avenue. Catch the bus at buss stops 17 or 18 .  See map below.