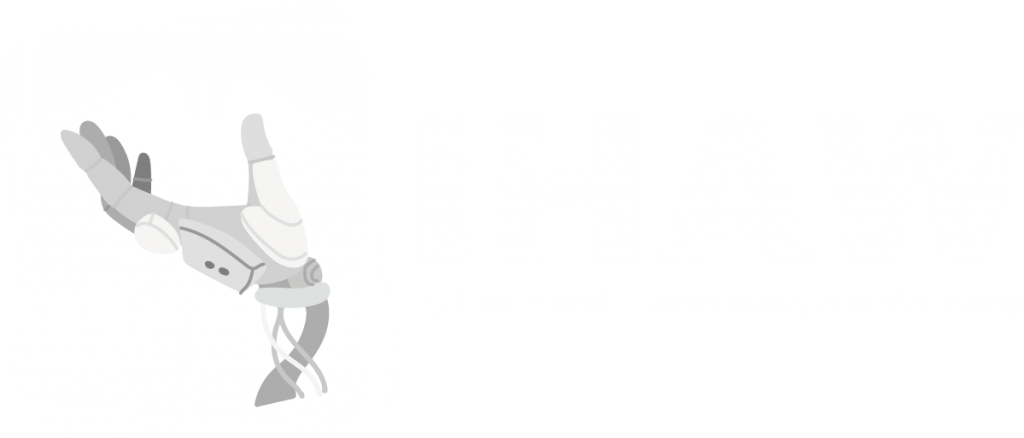 8-9 November, 2021
Online
Due to the COVID-19 global pandemic, IHAW 2021 will be held online. The Organizers would like to thank you for your commitment and support and reassure that they are dedicated in offering the best possible online experience to attendees.
ICT for Health, Accessibility and Wellbeing (IC-IHAW 2021) is the first of the series of International Conferences on « ICT for Societal Challenges ». It is a showcase for high quality oral and poster presentations and demonstrations sessions.
This conference aims to be a platform for multi and interdisciplinary research at the interplay between Information and Communication Technologies, Biomedical, Neuro-cognitive, and Experimental research.
This research includes the design, experimental evaluation and standardization of new ICT in-silico scalable systems for new and future inclusive and sustainable technologies that benefit all: healthy people, people with disabilities or other impairments, people having chronic diseases, etc. User-centered design and innovation, new intuitive ways of human-computer interaction, and user acceptance are the topics of particular interest.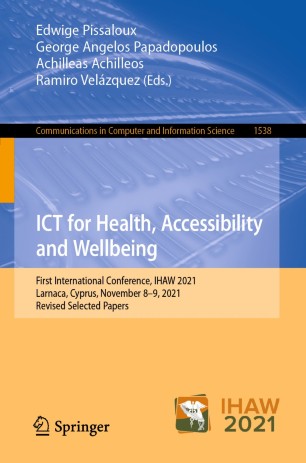 14 Mar, '22: Conference proceedings are now available
18 Oct, '21: Program is now availbable
30 Sep, '21: Keynote Speaker announced
22 Sep, '21: Registration is now open
05 Jul, '21: Call for Late Submissions with firm deadline July 30, 2021
24 May, '21: Submission deadline has been extended (new deadline – 07 July, 2021)
16 Mar, '21: The authors of the best papers accepted will be invited to submit extended versions for a
special issue in Springer's SN Computer Science.
04 Dec, '20: Important Dates added, Call for Papers and Guidelines updated
26 Aug, '20: The venue has been added
25 Aug, '20: The program committee has been announced
10 Aug, '20: Website is online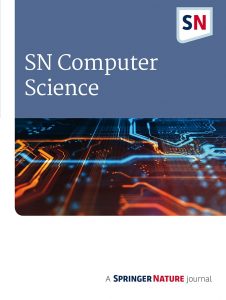 A selection of the best accepted papers of IHAW 2021, chosen by a dedicated committee, will be invited to submit an extended version of the IHAW paper to the SN Computer Science journal published by Springer. The selection of the papers to invite will be based on the review scores and arguments and the potential for extension.
Main Conference
8-9 November, 2021
Submission
Main Submission Deadline:
June 7, 2021 (AoE)
July 7, 2021 (AoE)
Late Submissions Deadline:
July 30, 2021 (AoE)
Camera-Ready by:
September 6, 2021
September 30, 2021
Acceptance
Notifications will be sent by:
August 23, 2021 September 20, 2021
Registration
Author Registration by:
September 6, 2021
September 30, 2021
Early Registration until:
October 29, 2021
Late Registration from:
October 30, 2021