Dr Hadas Lewy 
Head of Digital Health Ventures in HIT and co-founder of CARE- Excellence Center for Applied Research and development of technologies for the Elderly in HIT.
Title:
"
From remote care to personalized care
"
Abstract
Patient centered care challenges the traditional ways of care. Monitoring, diagnosing, and intervention as well as the relationship between care provider and patients are changing and as a result a collaborative model in which the patient is an active partner in the care process are generated.
The challenges are both clinical and technological. Today, new tools\platforms and care models are being developed to acquire patient generated data (PGD); behavioral, emotional and patient reported outcomes (PROs) that can be combined with  EHR clinical data and provide comprehensive information regarding the patients' condition and the care process.
Using a stepwise and agile approach for research development and implementation can improve service and enable adoption and adaptation of the service in the short term while collecting data for the development of next generation – an AI based Decision Support Systems for personalized care.
Some solutions designed and developed for remote monitoring and care will be presented to further demonstrate how using a multidisciplinary, agile research and development approach and incremental implementation process can overcome organizational barriers, improve quality of care and create change in healthcare delivery
Bio
Dr Hadas Lewy – Head of Digital Health Ventures in HIT and co-founder of CARE- Excellence Center for Applied Research and development of technologies for the Elderly in HIT. Responsible for strategic plan and collaboration models with healthcare organizations and Industry, establishment and management of research and development infrastructure in Digital Health including the unique labs : HEAL- Health Analytics Lab, MADE- Medical Assistive Design and Engineering Lab ,and the Living Lab- a smart home lab for homecare R&D. A Senior Lecturer Digital Medical Technologies department , serves as the head of the teaching committee of the unique academic (B.Sc.)program, in Digital Health that aims to educate the 21st century physicians in Digital Health and healthcare data analysts that can bridge the gap between the clinical world and the technological world, tackling data challenges with AI-tailored solutions. The program is affiliated by 7 leading hospitals and 3 HMOs in Israel
She earned her PhD in the department of Human Genetics and Molecular Medicine at Sackler School of Medicine, Tel-Aviv University, Israel and then completed a Postdoc Fellowship in the department of Clinical Biochemistry and Molecular Medicine in the Medical School Pitie-Salpetriere. Paris, France. Her academic and industrial experience includes the development of medical devices and data analytics. In 2006 she established a company for home care service in oncology. In 2008 she joined Maccabi healthcare services where she established the International R&D Center, established collaboration between academia healthcare organizations and industry, founded and served as the CEO of NEVET Ltd –the R&D Company of Maccabi Group Holdings. The company developed products based on Maccabi's know-how. In 2015 she Co-founded CARE@HIT Excellence Center for Applied Research and Development of Technologies for the Elderly as  a multidisciplinary meeting place and research center aim to address challenges faced by the older population. In 2017 she joined Clalit health services as the CRI Director of innovation and business development, established and managed the data innovation hub aim to develop and commercialize analytical products based on real world healthcare data that can be implemented in Clalit and other healthcare organizations worldwide.  She has long experience in international collaborations in R&D including EU funded projects and the development of technologies and products for healthcare services that are compatible with the workflow and needs of healthcare systems.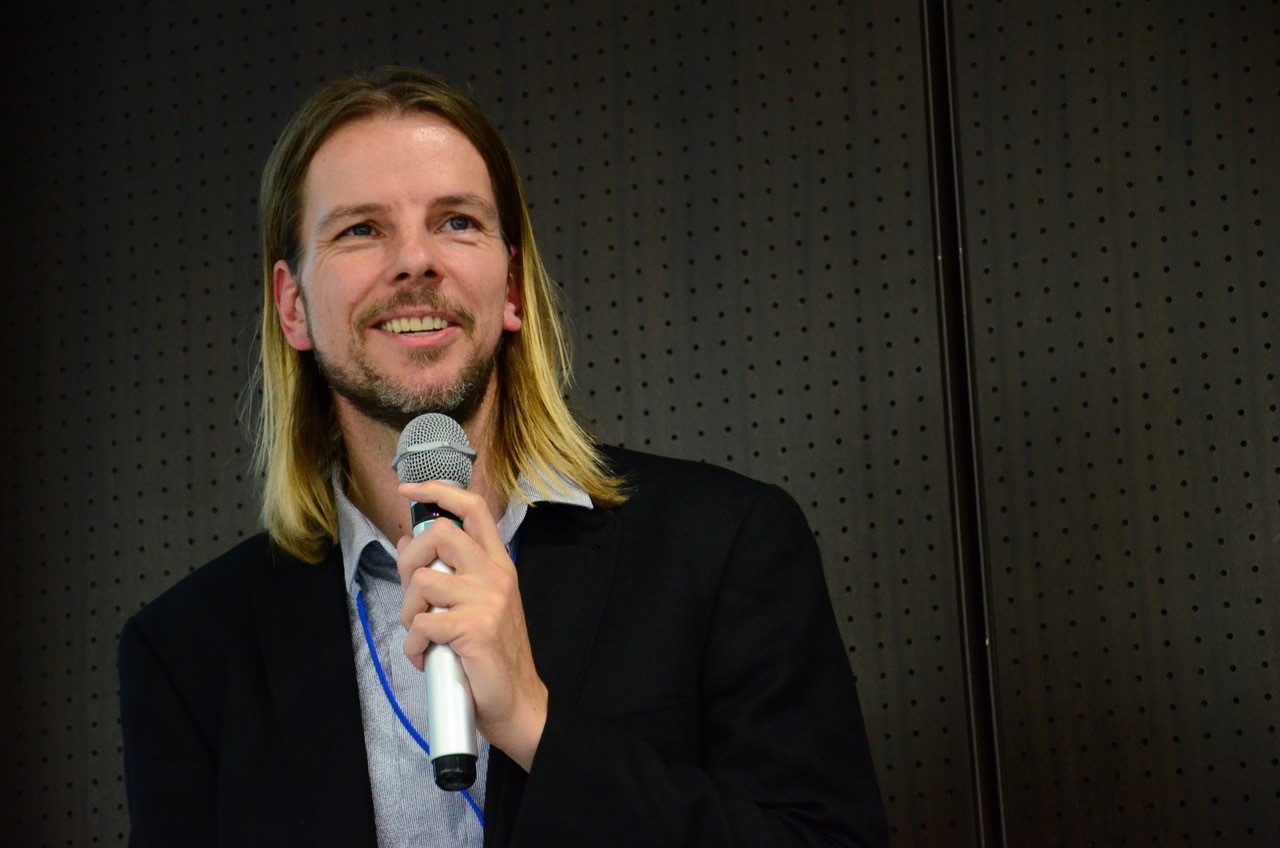 Björn W. Schuller
Imperial College London, UK / University of Augsburg, Germany
Title:
"AI Hears Your Health: Audio as the Wonderbiomarker?"
Abstract
Medical doctors have ever since listened to their patients – by talking with them or using a stethoscope or other aids – and listening carefully. In fact, acoustic sounds produced by the human body directly and indirectly reflect changes in our mental, physiological, and pathological states. A deep analysis of such audio that are of complex nature can give insight about imminent or existing health issues from Alzheimer's Disease to COVID-19. For automatic processing and understanding of such data, sophisticated machine learning approaches are needed that can extract or learn robust features. This talk introduces recent such strategies both for supervised feature extraction and unsupervised representation learning from audio health data. This includes the application of deep neural networks in end-to-end learning, and transfer learning for speech and body-acoustics-based health monitoring. As show-case examples serve well-benchmarked examples from the popular annual Interspeech ComParE and related challenges. The talk further provides next steps such as a more holistic views on audio-based health monitoring that does not focus on `healthy' vs `sick', but target the big picture of our health state synergistically. With this and training data at scale or more data-efficient strategies, audio-based health monitoring in every-day life appears around the corner.
Bio
Björn W. Schuller received his diploma, doctoral degree, habilitation, and Adjunct Teaching Professor in Machine Intelligence and Signal Processing all in EE/IT from TUM in Munich/Germany. He is Full Professor of Artificial Intelligence and the Head of GLAM at Imperial College London/UK, Full Professor and Chair of Embedded Intelligence for Health Care and Wellbeing at the University of Augsburg/Germany, co-founding CEO and current CSO of audEERING – an Audio Intelligence company based near Munich and in Berlin/Germany, Guest Professor at Southeast University in Nanjing/China and permanent Visiting Professor at HIT/China amongst other Professorships and Affiliations. Previous stays include Full Professor at the University of Passau/Germany, Key Researcher at Joanneum Research in Graz/Austria, and the CNRS-LIMSI in Orsay/France. He is a Fellow of the IEEE and Golden Core Awardee of the IEEE Computer Society, Fellow of the BCS, Fellow of the ISCA, President-Emeritus of the AAAC, and Senior Member of the ACM. He (co-)authored 1,000+ publications (40k+ citations, h-index=91), is Field Chief Editor of Frontiers in Digital Health and was Editor in Chief of the IEEE Transactions on Affective Computing amongst manifold further commitments and service to the community. His 30+ awards include having been honoured as one of 40 extraordinary scientists under the age of 40 by the WEF in 2015. He served as Coordinator/PI in 15+ European Projects, is an ERC Starting and DFG Reinhart-Koselleck Grantee, and consultant of companies such as Barclays, GN, Huawei, Informetis, or Samsung.