Women in Blockchain Talks is the UK's leading diversity-driven blockchain education and networking ecosystem. By amplifying underrepresented voices within blockchain our mission is to give the skills and the confidence to anyone – regardless of age, gender, nationality or background – to blaze their own personal or professional trail within the metaverse.
Inclusivity by design:
WiBT is on a mission to bring inclusivity and diversity back to blockchain. We believe in amplifying the experiences and achievements of marginalised or underrepresented groups in order to show that blockchain's life-changing and world-shaping potential is available to all – regardless of gender, age, background or nationality.
And it's working. Blockchain was designed to open up access to finance and services to everybody, shifting the balance of power away from a privileged elite and back into the hands of the people – and in the last 12 months the percentage of women taking their place at the table has grown at a greater rate than ever*. Yet whilst there's still disparity, there's still work to be done.
Representation matters. Blockchain is the future of entertainment, business and money, and by telling the stories and celebrating the successes of trailblazing women we will demonstrate that there's space for everyone to learn, grow and benefit.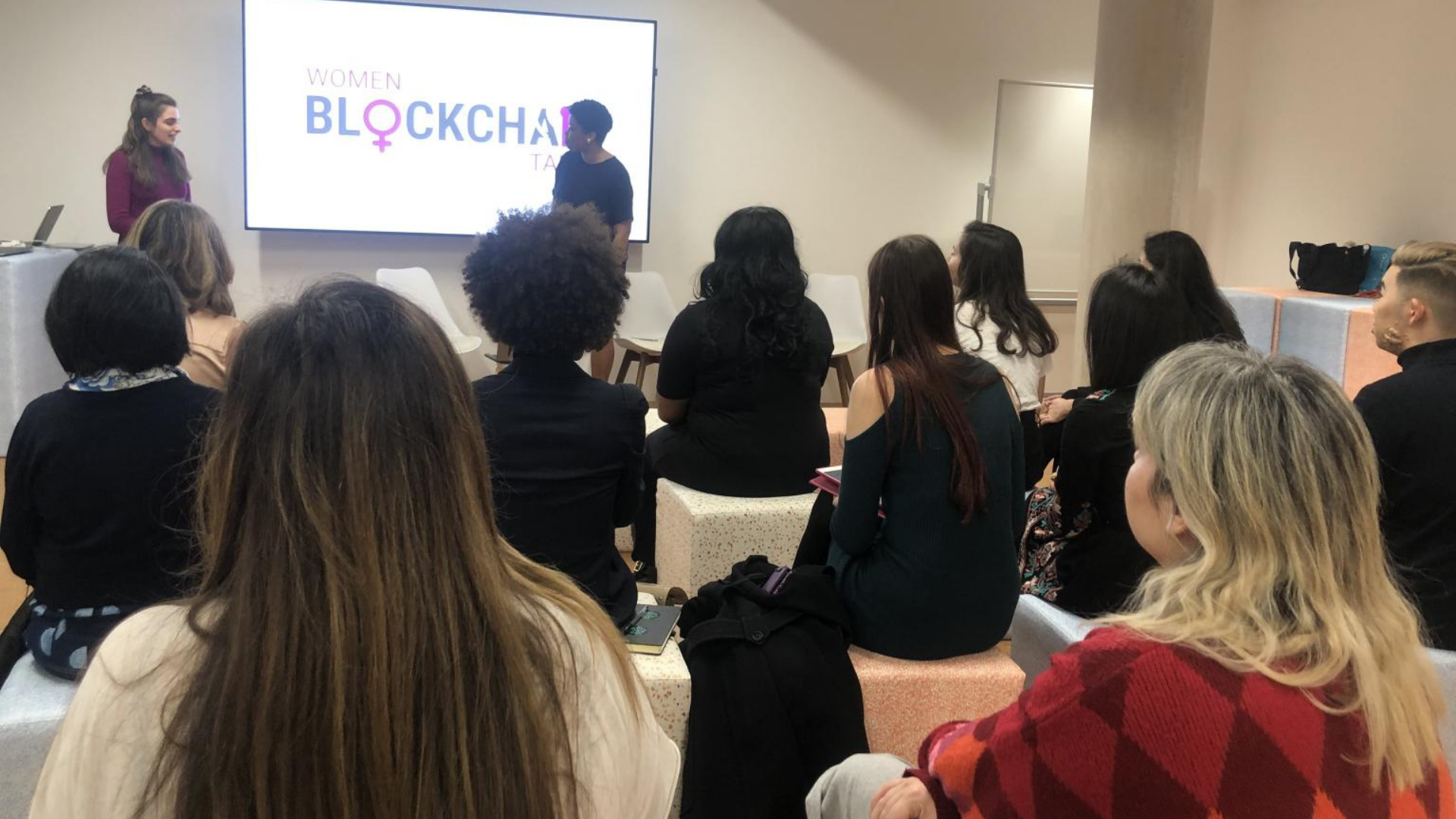 Education and demystification
Women in Blockchain Talks is a space for people to learn and connect, no matter whether you're a blockchain professional with years of experience or just starting to take your first steps within the space. In recent times the industry has become overloaded with buzzwords and jargon, and WiBT is here to cut through the noise and deliver genuine understanding.
If there's one thing the pandemic has taught us however, it's that information needs to be open and accessible at all times. That's why we run Women in Blockchain Talks quarterly meetups as well as producing content such as podcasts and masterclasses, all underpinned by a vibrant and thriving members community. Whether our participants are looking to start or build a career, learn how to invest in cryptocurrency or make sense of emergent technologies such as NFTs, we ensure they have the confidence and skillset to make the most of new opportunities. We are all moving into the era of blockchain, and through WiBT participants will gain the expertise and connections they need to capitalise on it.
Integrity, authenticity and entrepreneurialism
Lavinia D. Osbourne is an established agent for change in blockchain, and an entrepreneur at the vanguard of NFT development and futurist for the emergent metaverse. Through her work WiBT she has won and been nominated for accolades such as the National Diversity Award for Community Organisation and Best Diversity Resource/Initiative Award; whilst as an individual she is one of Wirex's Rising Women in Crypto 2021, a TechWomen100 winner and a 2021 LinkedIn Top Voice in Tech & Innovation.
Combining her passionate belief in blockchain's egalitarian ideals with a commitment to utilising her knowledge, connections and entrepreneurial spirit to bring opportunity for all, Lavinia works tirelessly to break down barriers by raising underrepresented voices.