Faneromeni Square is an important historical square located within the Venetian walls of Nicosia.
It hosts a number of historical buildings and monuments including Faneromeni Church, Faneromeni School, Faneromeni Library,and the Marble Mausoleum.
Faneromeni Square was the centre of Nicosia before Eleftheria Square took over in 1974.
Faneromeni Church dominates the centre of the square and was built in 1872 on the site of an ancient Orthodox nunnery. The church is dedicated to Holy Mary and it is the largest church within the city walls of Nicosia. Architecturally the Church edifice features a mixture of Neoclassical, Byzantine and Medieval Latin styles.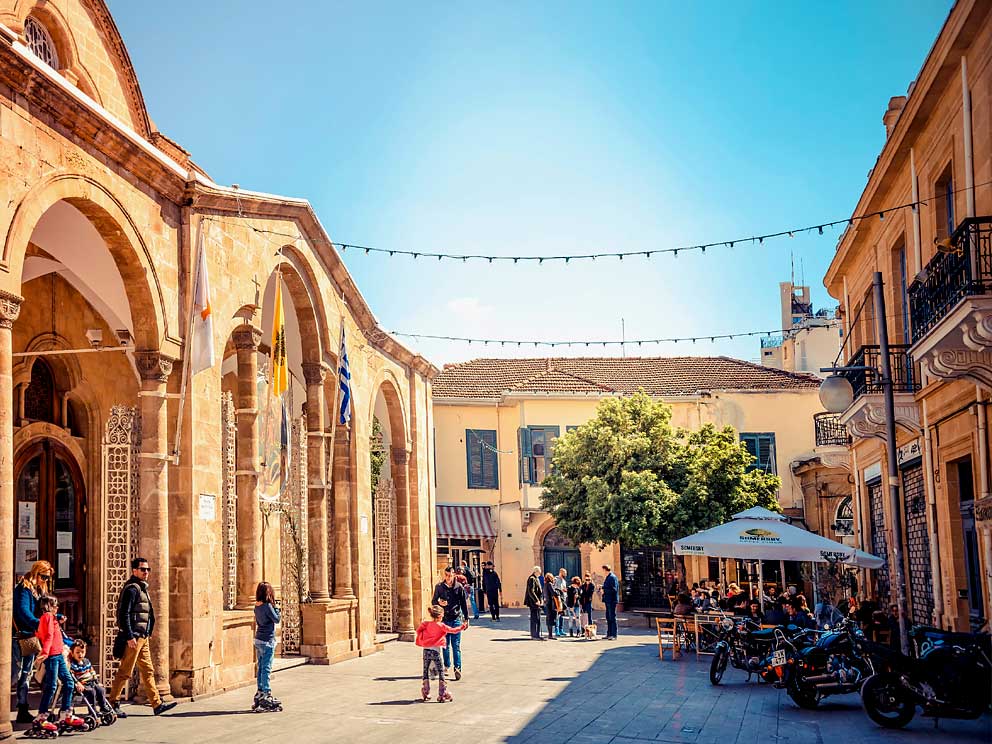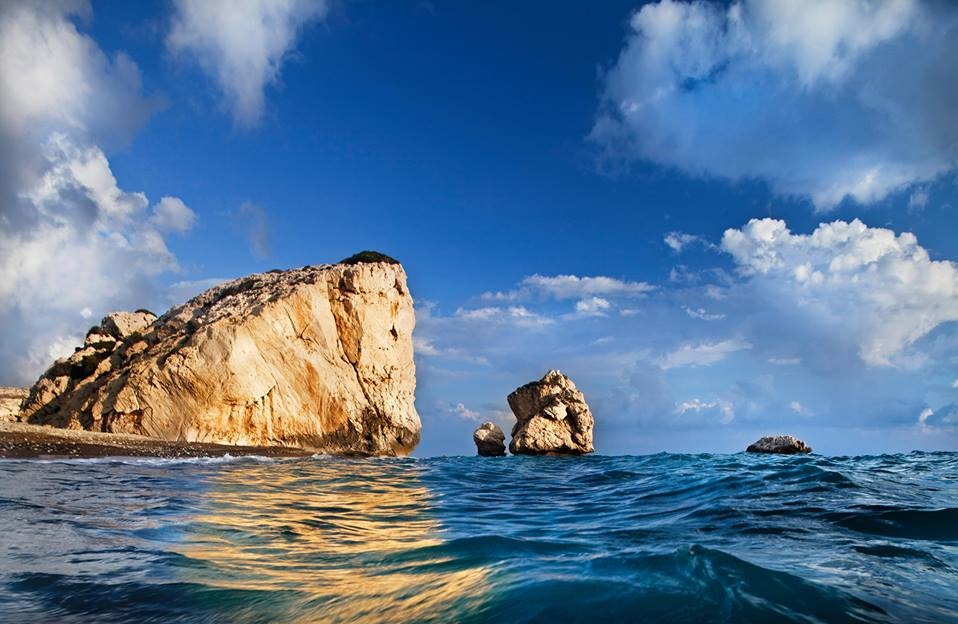 Petra tou Romiou beach is one of the most famous beaches in Cyprus which thousands of people visit every year and bathe in its surrounding waters. It is on the road between Paphos and Limassol.
Petra tou Romiou or Aphrodite's Rock is not something to be missed by  any tourist or even by any of the locals.
The beach is extremely beautiful with crystal clear waters as it is at open sea.
Oneiro by the Sea: With the name of the place directly translated as 'Dream by the Sea', it really is a wonderful experience oozing laid back charm, situated in a spot of outstanding natural beauty with unobstructed sea views and wonderful sunsets over the spectacular sea caves which are beautifully lit up at night.
The journey to get there is fun in itself- off the beaten track (you have to veer off the Sea Caves road to find it), through fields of banana plantations and voila: you're in 'dream land'. Once you get there, you might be surprised to see a shipwreck commanding attention in the distance, with the stranded Edro III (a Sierra Leone-flagged ship) stranded here since December 2011.