A C C O M M O D A T I O N
Special rates have been secured at a number of different budget hotels for conference participants.
Accommodation prices are inclusive of bed & breakfast, all taxes and VAT.
Book your accommodation at these rates through the online registration system.
In case you require to extend your stay beyond the booking dates available in the registration system, please contact us at info@easyconferences.eu
Note: For a Half-Double room you need to find a person to share the room with by yourself (they must select the Half-Double option in their registration as well).
Azia Resort & Spa ~ 5* (Venue)
General Information
Azia Resort and Spa, a 5-star award-winning hotel immersed in the verdant lushness of Mediterranean landscape, facing directly the west with best spot on the island for breath-taking sunsets, offering superb service and facilities, beautifully designed interiors, a great variety of activities.
Rates
Single Room €127.00
---
Double Room €174.00
---
Half Double Room €87.00
---
Single Room (sea view) €138.00
---
Double Room (sea view) €196.00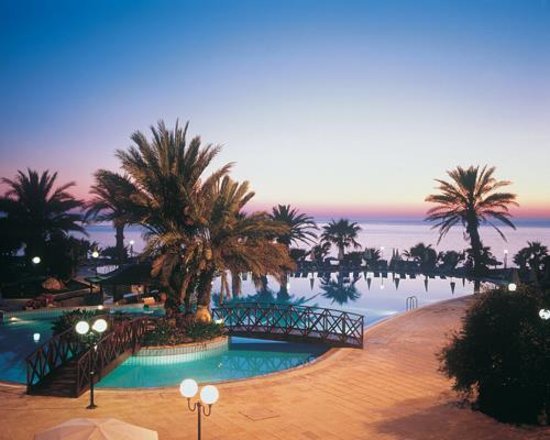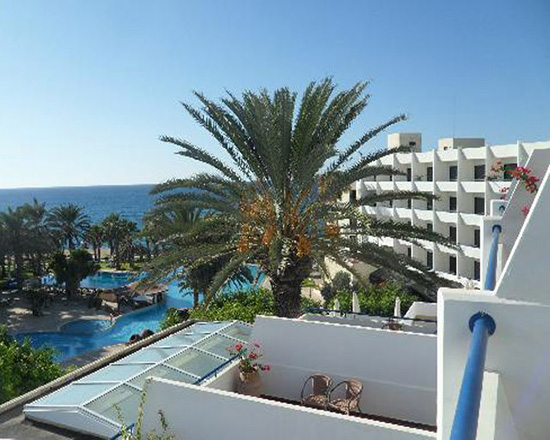 Queen's Bay Hotel ~ 3*
General Information
Queens Bay Hotel is set in an isolated bay and features outdoor swimming pools, lighted tennis courts, a gym and a sauna. Its large garden reaches the beach. Free Wi-Fi is available in all areas.
All rooms at the Queens Bay Hotel are air-conditioned and equipped with satellite TV, a hairdryer and a private bathroom. Their balcony overlooks the banana plantations and the vineyards or the Mediterranean Sea.
Rates
Single Room €67.00
---
Double Room €75.00
---
Half Double Room €37.50
---
Half Double Room (sea view) €42.00