The Organizing Committee has secured preferential rates for the Conference participants. Book your accommodation at these rates through the online registration system. For hotels not available through the system, you will need to contact them directly to book your room. As October is still a very busy month in Nicosia, we recommend reserving your accommodation at your earliest convenience.
Please note that for a half double room you need to find on your own the other person to share with, and use the shared code provided through the registration page www.easyconferences.org. Both persons must select a half-double room and use the same shared code in their registration.
The below accommodation rates are per night and are inclusive of V.A.T. Breakfast is included.
In case you require to extend your stay beyond the booking dates available in the registration system, please contact us at 

info@easyconferences.eu
General Information
The Royiatiko Hotel is a newly built hotel and is definitely the most centrally located hotel in Nicosia. We are within walking distance of the main business, nightlife venues, cafes and shopping areas, government offices and at the same time, we are within equal proximity of museums, ancient churches, medieval buildings and galleries.
Enjoy our superb accommodations and enjoy friendly and efficient service in a relaxing environment. Guests are in the heart of the city with all its facilities and services. Banks, the post office, taxis are all found in the area.
Rates
Single room: 64 EUR
Double Room: 80 EUR
Half-Double Room*: 40 EUR
* For a half-double room you need to find on your own the other person to share with, and use the shared code provided through the registration system in both orders.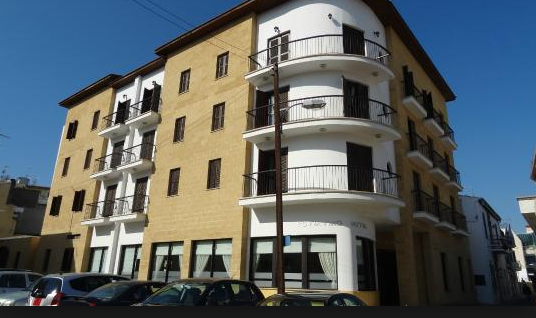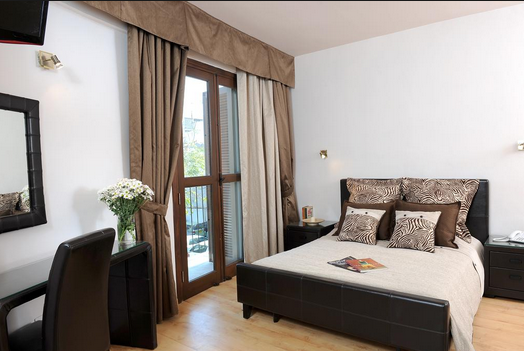 Additional Accommodation Options
The organisers have arranged for special prices with the hotel(s) below; you will need to contact the hotel directly to book your room mentioning the conference name, dates and the host (University of Cyprus).
General Information
In the city walls of Old Nicosia is The Classic Hotel, its clean-cut contemporary look and feel contrasting with its ancient neighbourhood. Often referred to as "The Classic Gem" by many international clients, more than just a hotel, it is a focal point that attracts social and business meetings. The Classic Hotel is a 5 minute walk from the main shopping areas, the business centre, government offices and the bars and restaurants of Nicosia, Cyprus. The city is strategically placed in the centre of Cyprus, only an hours' drive from the snowy tops of the Troodos Mountains or the sunny beaches of Limassol, Larnaka or Ayia Napa. The courteous staff of the Classic Hotel, together with the personal attention of the manager running the hotel, will assure that you have an enjoyable and comfortable stay.
Rates
Single room: 72 EUR
Double Room: 92 EUR