Special rates have been secured at a number of different budget hotels for conference participants.
Accommodation prices are inclusive of bed & breakfast, all taxes and VAT.
Book your accommodation at these rates through the online registration system.
In case you require to extend your stay beyond the booking dates available in the registration system, please contact us at info@easyconferences.eu
Note: For a Half-Double room you need to find a person to share the room with by yourself (they must select the Half-Double option in their registration as well).
Atlantica Miramare Beach Hotel – Superior 4 *
General Information
The Atlantica Miramare Beach hotel is beautifully located right on the beach and overlooks the blue water of the Mediterranean Sea and in the centre of the tourist area of Yermasoyia, Limassol. Just 3 km away from the old town to Limassol and the castle. If you are looking for the perfect venue to combine business with pleasure then this hotel is the perfect choice. A contemporary hotel whispers class. Beautifully decorated and with an endless choice of things to do. In the heart of the tourist area of Limassol, its central location in no way compromises the tranquillity of the hotel's beachfront location amid towering eucalyptus trees.
---
Book through the registration system
---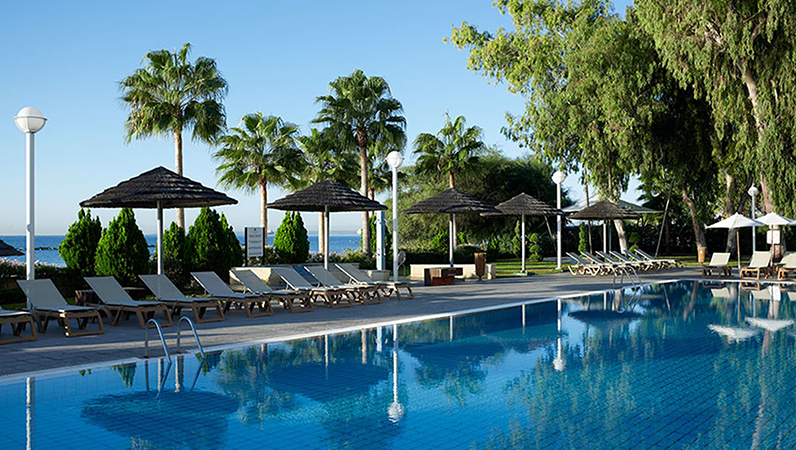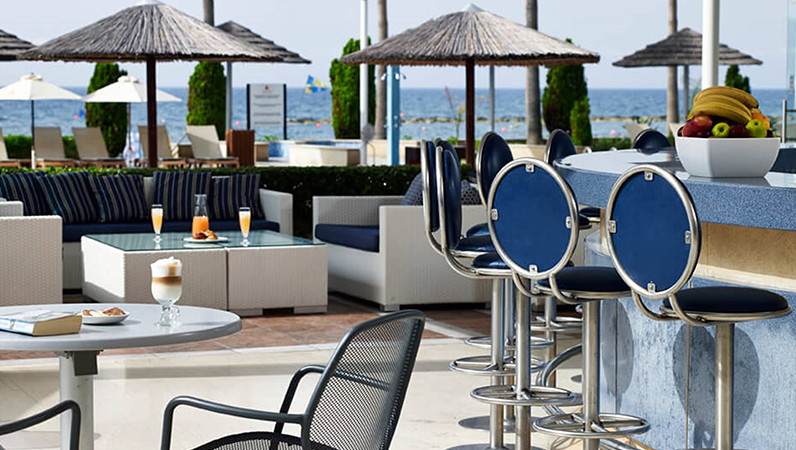 Poseidonia Beach Hotel – 4 *
General Information
Poseidonia Beach Hotel is a newly refurbished 4 star hotel in Limassol, Cyprus. A perfect location, built right on the beach 10 minutes walk from the city's tourist area, 57 minutes from Larnaca airport and 52 minutes from Paphos airport.
The Hotel has 138 guestrooms which most of them have sea view and balcony all designed to give a relaxing stay. The hotel also provides meeting rooms and facilities capable of accommodating up to 400 people.
Poseidonia Beach Hotel offers 1 restaurant, 2 bars, 1 coffee shop, 2 floodlit tennis courts open air, jogging track, 1 swimming pool, children's pool, changing rooms, table tennis, exercise room, mini golf, children's playground and water sports facilities.
Single (Inland View): € 95
---
Double (Inland View): € 108
---
Single (Sea View): €104
Double (Sea View): €128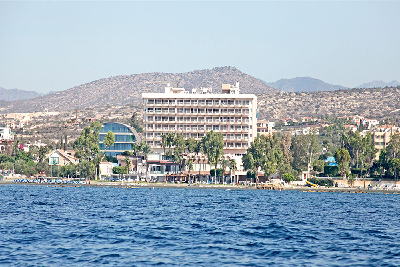 General Information
The Harmony Bay hotel offers its guests precious moments of relaxation by the sea, in an environment that features all the modern comforts. The Hotel is situated at the heart of a unique natural landscape and it has been recently renovated.